Podcasting the human experience… what we've been listening this week at Brand Genetics
9th octubre 2018
| 3 minute read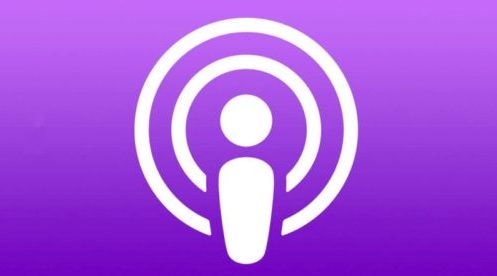 This week we wanted to take a pause from sharing recent trends and innovations to highlight a few of our favourite podcasts.
In today's world of bite-sized content, people are increasingly turning to podcasts and audiobooks to receive news, education, inspiration, and entertainment. With this in mind, we wanted to take this week to recommend a selection of our own favourite podcasts – specifically those that we think shed light on what it means to be human: giving insight into daily life and experience, motivations and behaviours, and ultimately the direction of change in this ever-evolving landscape.
In the below list, you'll find podcasts that humanise well-known brands by giving a name and voice to the founders behind them, telling the real story; others that give insight into humans from a psychological, behavioural, and cultural perspective; and still others that tell the tales of brands and innovations that were designed to solve real needs, realised or unrealised.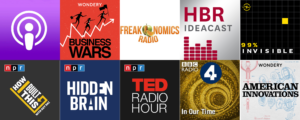 In no particular order…
Insight into the unconscious mind
Hidden Brain: "A conversation about life's unseen patterns," Hidden Brain "helps curious people understand the world – and themselves." Each episode, host Shankar Vedentam "uses science and storytelling to reveal the unconscious patterns that drive human behaviour, shape our choices and direct our relationships.»
Freakonomics: "Discover the hidden side of everything withStephen J. Dubner, co-author of the Freakonomics books. Each week, Freakonomics Radio tells you things you always thought you knew (but didn't) and things you never thought you wanted to know (but do) — from the economics of sleep to how to become great at just about anything."
The unknown stories behind the most well-known companies and innovations
How I Built This: Each week, host Guy Raz "dives into the stories behind some of the world's best known companies. How I Built This weaves a narrative journey about innovators, entrepreneurs and idealists — and the movements they built." Previous episodes include WeWork co-founder Miguel McKelvey, TRX inventor Randy Hetrick, and DryBar creator Alli Webb.
Business Wars: "Sometimes the prize is your wallet, or your attention. Sometimes, it's just the fun of beating the other guy. The outcome of these battles shapes what we buy and how we live. Business Wars gives you the unauthorised, real story of what drives these companies and their leaders, inventors, investors and executives to new heights — or to ruin."
American Innovations: "Science and technology have transformed the world we live in. But how did we get here? […] Hosted by bestselling author Steven Johnson ("How We Got To Now"), American Innovations uses immersive scenes to tell the stories of the scientists, engineers, and ordinary people behind the greatest discoveries of the past century."
99% Invisible: "Ever wonder how inflatable men came to be regular fixtures at used car lots? Curious about the origin of the fortune cookie? Want to know why Sigmund Freud opted for a couch over an armchair? 99% Invisible is about all the thought that goes into the things we don't think about — the unnoticed architecture and design that shape our world."
Fresh voices and perspectives – seeing old problems in new ways
HBR IdeaCast: "A weekly podcast featuring the leading thinkers in business and management. Hosted by executive editor at Harvard Business Review Sarah Green Carmicheal, HBR IdeaCast covers topics such as 'How Companies Get Creativity Right (and Wrong)," "Turning Purpose into Performance," and "The 2 Types of Respect Leaders must show."
TED Radio Hour: "A journey through fascinating ideas: astonishing inventions, fresh approaches to old problems, new ways to think and create." Based on previous TED talks, "each show is centred on a common theme – such as the source of happiness, crowd-sourcing innovation, power shifts, or inexplicable connections – and injects soundscapes and conversations that bring these ideas to life."
In Our Time: A weekly podcast centred around 'the history of ideas." Every week, host Melvin Bragg and guest academics debate a specific topic ranging from art and music to philosophy and culture to science and mathematics, looking at the genesis, application and future of the themes being discussed.
The Human Experience (HX) learnings?
With the overabundance of content, it can be overwhelming to decide where, or even how, to start engaging in the world of human behaviour and innovation. In this increasingly digitised, automatic world, we commend podcasting for its inherent humanness – showcasing real stories from real people through real voices – it's human storytelling at its finest. And what better way to learn about the world and people, than from real people and leaders themselves.
The above list provides only a handful of the many brilliant podcasts that exist out there, but we hope you find them as interesting and inspiring as we do. Happy listening!