6 Alcoholic Drinks Trends from Imbibe Live 2015
3rd July 2015
| 3 minute read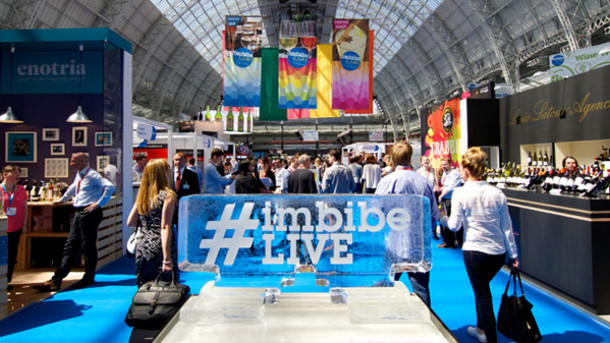 We've sifted through the wealth of products presented at this year's  Imbibe Live – the must-see trade show for anyone in the world of alcoholic drinks – to identify 6 key trends for innovation. Once again this year's event brought together a vast array of different companies – big and small – all eager to show off their newest drinks and product ideas: here are the trends we at Brand Genetics think show the way the world is moving.
1. RE-INVENTION OF READY TO DRINKS
The 90's may be back in fashion but the days of the garish alcopops are long gone. According to Mintel, the ready-to-drink sector was worth £1bn a year in 2005, but has fallen to half that now. But the convenience of RTDs remains, especially with people living ever busier lives – and an up-market re-invention has seen the creation of premium options to appeal to image conscious with more sophisticated cocktails and natural ingredients to the fore.
 2. UPMARKET MIXERS
As Fever Tree put it – "If 3/4 of your Gin & Tonic is the tonic, make sure you use the best". As demand for luxury spirits grows – targeting "weekend millionaires" (who want to splash out on the best when they go out), so complementary premium mixers are becoming ever more popular.
2. GIN SPREADS ITS WINGS
The rise of gin continues – with a huge range of independent, craft distilleries presenting at Imbibe. Six years ago there were five gin distilleries in the UK, today there are more than 35! Of course competition means everyone needs a unique angle or story to match their product – and increasingly gin is moving beyond the boundaries of London and the UK .
4. THE NEW DESSERT
Millenials are no longer pub crawling – they're now 'food crawling'. Satisfying their passion for food by spending increasing time and money on dining out. To match this they are seeking original and relevant drinking experiences that complement the food. And hilst food pairing is nothing new – we saw a new emphasison alcoholic options that offered dessert in a glass
5. ALCOHOLIC TEA
Premium tea sales out of home have been on the rise recently and the market for ready-to-drink tea has also been growing strongly, as well as becoming increasingly diverse. As such tea has never been more on trend – and now seems to have  become a key ingredient for a range of new alcoholic drinks:
6. "HEALTHY" ALCOHOL
The healthy eating movement is everywhere – you can hardly move for kale, juicers and 'courgetti' – and increasingly it's part of a fashionable lifestyle. While alcohol is may not be good for you, there seems is a distinct shift towards 'healthier' alcoholic drinks that target this same audience.
Of course we've missed out many great things – from the importance of provenance, bespoke experiences, the role of technology, democratization of mixology, and fun science (from vodka foam, to the amazing Vap Shots)  – but we hope the above trends give you a favour of what the future holds for your favourite tipple!
By Anna Mounsey-Heysham