Fresh beer that stays fresh: A Crowdsight Analysis
6th February 2015
| 3 minute read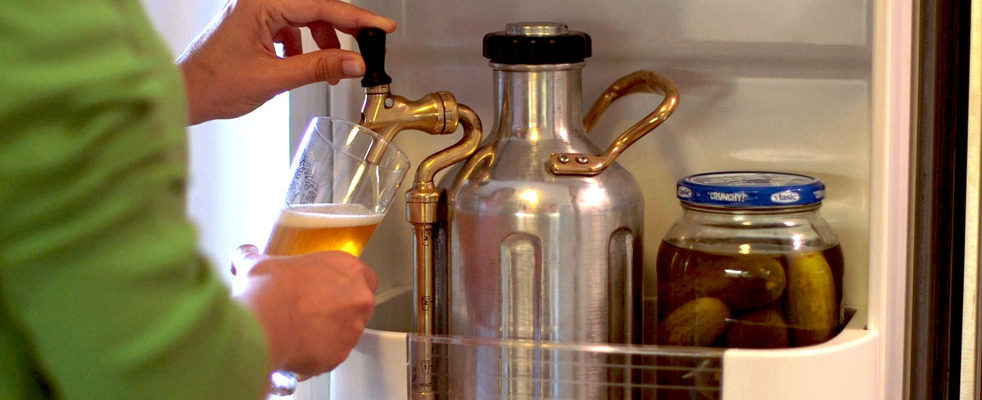 One trend 'tapping' into the huge growth of craft beer in the US has been the rapid rise of Growlers. These half-gallon refillable bottles (as well as the emerging 32-ounce "growlet,") have become a prominent feature of the beer landscape that let drinkers take craft and microbrews home, straight from the tap. Though their market share is still small it's where the growth is at, with volume rising 15% in 2012.
But the big problem for growlers is retaining 'freshness': as soon as the growler is open, that half gallon of beautifully brewed craft beer starts to 'go off', going flat and losing taste if it's not drunk straight away. However, using Crowdsight, our crowdfunding analysis tool, we've reviewed ideas emerging on sites like Kickstarter and can see a set of fast emerging solutions to this challenge
Of the ones we analysed, the UKeg was by far the most interesting; not only keeping beer fresh, but changing the whole Growler design, look, feel and functionality. But it is not alone and the top 3 'Fresh-Growler' innovations (including the TapIt Cap and The Growler Saver) have:
Been backed by over 12,000 people
Gained almost $1.7 million of investment
Been overfunded by almost 800%
As these innovations start to take hold and go mainstream they look set to fuel Growler growth, greatly improving the longevity of the beer. Soon 'cellar fresh' beer could become an increasingly common feature of US households – and other markets where craft beer is big business. It's time for the big brands to fight back.
Brand Genetics are pioneering the analysis of crowdfunding sites to help brands innovate for tomorrow. Crowdsight is our tool to help gain foresight into future market shifts and provide future-focused innovation platforms and inspiration.
Brand Genetics will be presenting Crowdsight at the Insight Innovation Exchange Europe (IIeX), 18-19th February 2015, Amsterdam