How to innovate successfully – 5 lessons from the man who invented Baileys
4th June 2017
| 3 minute read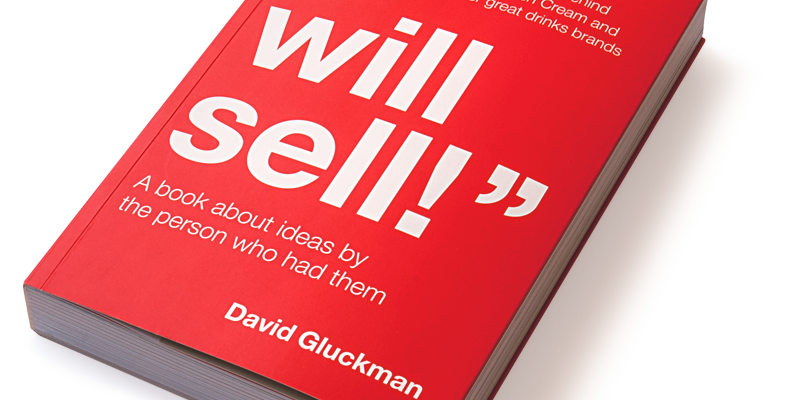 It took just 30 seconds to invent Baileys Irish Cream – and within 45 minutes there was a fully formed prototype liquid.  In response to "The Irish brief" from IDV (now Diageo), Hugh Seymour-Davies's insight clashed with David Gluckman's impatience – and the world's biggest liqueur brand was born.  "What would happen," mused Hugh, "if we mixed Irish whiskey with cream?"  And within the hour, David had made 3 separate visits to the local grocery store, first buying Irish whiskey to blend with cream, then adding sugar to improve the taste, and finally mixing in Cadbury's Drinking Chocolate to create the first version of the iconic Baileys liquid.  The name came from Baileys Bistro, which was below Hugh & David's Greek Street office in Soho, and Bob Wagner (who became our own long-term designer) did the label and bottle.
The Baileys story has figured highly in the development of our own business at Brand Genetics.  And it's told in all its glorious simplicity in this highly readable new book by David Gluckman, That Sh*t Will Never Sell (the initial response to Baileys by a senior IDV executive!)  Over 45 years, Gluckman helped create such memorable drinks brands as Baileys Irish Cream, Sherdian's, Tanqueray Ten, Cîroc Vodka, Purdey's, Aqua Libra and Smirnoff Black.
The book sheds great insight into the often-tortuous process of brand innovation.  Tim Ambler's Foreword sets up the tension: "Big corporations, however good at marketing, are widely seen to be poor brand innovators."  And Gluckman proceeds to highlight some key principles, illustrated by the vast array of new products he developed, some successfully, some not.  Five key messages stood out for me:
THINK SMALL. You need a small company culture, even within a large organisation.  Gluckman abhors the committee culture and advocates a team of just two to begin with, a maverick marketer alongside a curious technician.  Committees are the death of innovation.
SINGLE-MINDED SIMPLICITY. At its best, innovation is about logic, simplicity and even common sense.  It doesn't benefit from 'stage gates' or analysis paralysis.  Gluckman quotes Farson & Keyes from Whoever Makes the Most Mistakes Wins: "The best ideas aren't hidden in shadowy recesses.  They're right in front of us, hidden in plain sight.  Innovation seldom depends on discovering obscure or subtle elements but in seeing the obvious with fresh eyes".  So, adopt a 'benefit out' approach, and build from there.  Tanqueray Ten is made with fresh botanicals for a cleaner tasting gin.  Smirnoff Black is the world's smoothest vodka; period.
TEST & LEARN. Make innovation real, but don't allow conventional research to dumb down new ideas.  Baileys' early prototype liquid made the concept real.  And it was then micro-tested via just one single bottle in one pub.  "I continue to be amazed by the reverence with which market research is regarded," rants Gluckman; "it is the creaky crutch on which marketing leans".  The idea for Cîroc, a grape vodka, took less than a month – but Diageo felt compelled to look for half a dozen alternatives.  One year and $1m later, after exploring countless other names, concepts and designs, they stuck with Cîroc, now established as an ultra-premium grape vodka.  People don't know what they will like, Gluckman observes, but they will like what they know.  Over the years, we too have found that conventional research will over-reward the familiar and punish the new.  And that the worst type of market researchers can all too easily become "innovation preventions officers"!
TRUST INSTINCT & EXPERIENCE. While the idea behind Baileys took 30 seconds, there was a lifetime of innovation experience behind it.  Innovation demands experience, yet many large companies give the responsibility to their younger brand managers, believing they will be more original.  But there is no substitute for the instinct of innovation, which will usually come from experience.
BE BRAVE. To be good at innovation, Gluckman concludes, you need courageous clients; (Tom Jago at IDV in the case of Baileys).  The real heroes are those who run with the new ideas.  The bravest clients are often the senior ones, or they're in those companies who really empower brand champions (as advocated by Tom Peters' In Search of Excellence) to be the bloody-minded 'agent provocateurs' in change-resistant conservative organisations.
Controversial at times but never dull, this is a great anthology into the Good, the Bad and the Ugly of innovation.