Innovating for FMCG: The 4th Dimension Technique [Video]
18th March 2013
| 3 minute read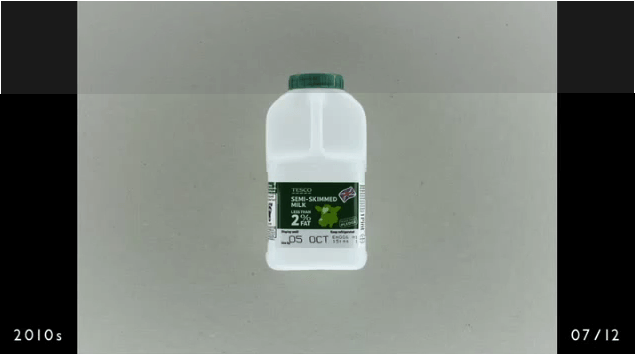 Checkout the brilliant slideshow above of consumer products evolving by decade – from milk containers to swimsuits. Published in the Guardian on Friday, and spotted by Brand Genetics design specialist Liza, it's part of a photography project by Ali Mobasser and Russell Weekes.
Apart from the illustrating the basic point that evolution is how innovation happens (rather than through miraculous revalations), the slideshow illustrates a powerful innovation technique using the 4th dimension – time.
Create a timeline of your brand or product as it has evolved; we suggest you organise images using the familiar Facebook Timeline format (here's a free template (PSD)).  Then look at the paths of evolution to spot patterns and directions to inform your next innovation.  For instance, are products getting smaller (hearing aids, swim suits), more rounded (the curves on mannequins), or more portable (phones)?
Whilst no one can predict the future, looking at your products in four dimensions can tell you where your future is headed.