Innovation for the Ageing Consumer #2: eBooks
11th March 2013
| 3 minute read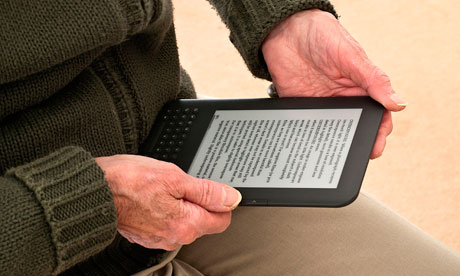 Continuing our series of surprising innovations that appeal to ageing consumers, this week we turn our attention to the likes of the Kindle – or more generically – eBooks. For many of us these will bring to  mind images of young hipsters; indeed older consumers might be the ones assumed to be decrying the death of the good, old fashioned 'real books'.
But nothing could be further from the truth, for while younger people's ebook consumption is levelling off, in older age groups it continues to grow: more than a fifth of over-55s bought an ebook in the six months to March 2012. Indeed a OnePoll survey in 2011 found the over-55s were more likely to own one than 18- to 24-year-olds.
It's worth considering that Kindle users and eBooks are perfect for senior consumers – text is easy to enlarge, they're lightweight (particularly in comparison to large text books), offer easy downloads (saving trips to the shops) and are cost effective – many classics can be downloaded free. Research even shows seniors find backlit books easier to read. Yet if Kindle's advertising is to be believed it should only be beautiful youngsters enjoying their benefits…
Again, this shows that ageing consumers have a great appetite for new ideas and new technology. Innovators and brand managers – from FMCG to automotive, from finance to technology – need to wake up to the fact that Senior Consumers have money and time to spend, are keen to learn and stay connected and, when they find a good idea, are quick to recommend it to friends and family.