Making Ethnography an Art Form – insight, illustration & inspiration from Grayson Perry
25th January 2014
| 3 minute read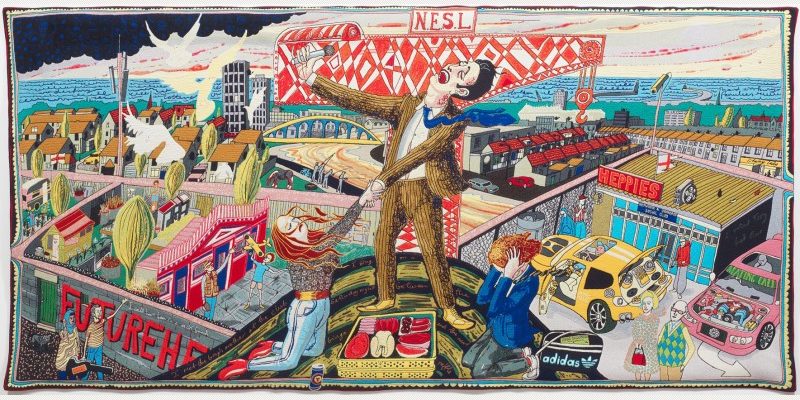 We live in an experiential world – so to really understand consumer behaviour, it's important to camp out and live with your target audience, not just listen to them in focus groups.
Grayson Perry – recent recipient of a CBE – provides the inspiration in his superb Bafta-winning Channel 4 series, All in the Best Possible Taste.  To get under the skin of the intriguing taste and class differences of the UK, the Turner prize-winning artist hung out and lived with his target audience consumers – even cross-dressing to go on a girls' night out in Sunderland!  This gave him rich insight and understanding to make his series of keenly observed giant tapestries, The Vanity of Small Differences (on display at Birmingham Museum and Art Gallery from 14th February as part of its UK tour).
The learning for market research?  Real understanding and true insight comes from total immersion and integration.  So if you really want to gain fresh understanding of the life of your target audience, then join them: get up close and personal, whether going on the weekly shopping trip, the school run, helping with the household cleaning or going out clubbing on a night out; even dress up like them!
And once you've done that, and been stimulated with fresh thinking, bring the experience to life visually.  Maybe not via giant tapestries, but certainly in a visual format that will inspire conversation, interest and action in your business.