Paradigm-breaking Innovation
9th July 2017
| 3 minute read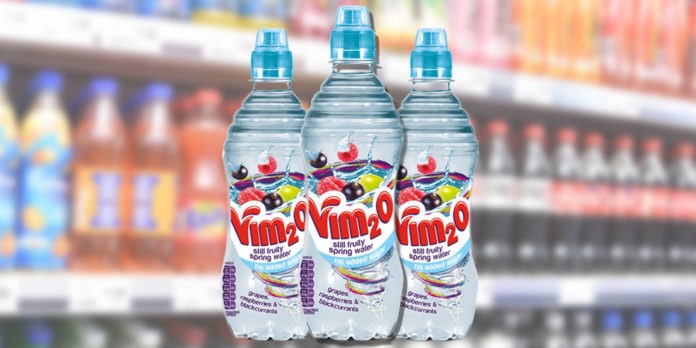 Many brands are successful by doing just one thing, and doing it well.  Think of Sensodyne for sensitive teeth, KFC for fried chicken, or Marmite – whether you love it or hate it.  But single-mindedness can also limit brand growth.  Are Quavers snacks always confined to be cheese flavoured?  And can Guinness be anything other than black beer?  (The answer to the last question is Yes; cue the advent of The Brewers Project, from which the wonderful Hop House 13, Guinness's stylish new lager, was born).
This was the dilemma that faced the iconic soft drink brand Vimto.  First launched in 1908 as a health drink – a Vim & Vigour Tonic, hence the name – Vimto is well established as "the Irn Bru of North West England".  But with its trademark purple liquid – a mix of raspberries, grapes & blackcurrants, with a magic blend of invigorating herbs and spices – where else could Vimto innovation stretch?
Cue the launch of Vimto ReMix, a new lighter, brighter & more accessible mix of mango, strawberry & pineapple.  Sales are already adding over £4m to the £70m Vimto brand, with the ready-to-drink versions extending the loyal northern base of drinkers into the south of the UK.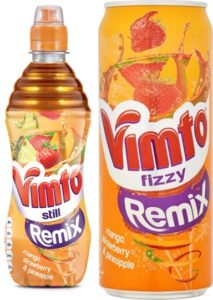 And if Vimto can move from purple to orange, then why can't is be clear, too?  The smartly named Vim'2'O is a still spring water, flavoured with the unmistakable Vimto accent of raspberries, grapes & blackcurrants, plus herbs & spices.  With the £1bn water market growing at 8% per annum, and 12m households buying flavoured bottled waters, this is another bold move by the Vimto brand.
But Vimto owners Nichols Plc is not just content to have doubled their brand's size in the last 8 years – they have also been acquisitive, purchasing The Feelgood Drinks Company in 2015.  And here too they are now innovating with purpose; witness the new Infusions range of refreshingly still 100% natural flavoured waters, all with no added sugar.
At Brand Genetics we love seeing bold innovation with entrepreneurial intent; nice work, Vimto – and we're pleased to have been able to play a small part in helping kick-start this innovation pipeline!