Predicting 2013: 9 Mega-Trends that will shape the next 12 months
7th January 2013
| 3 minute read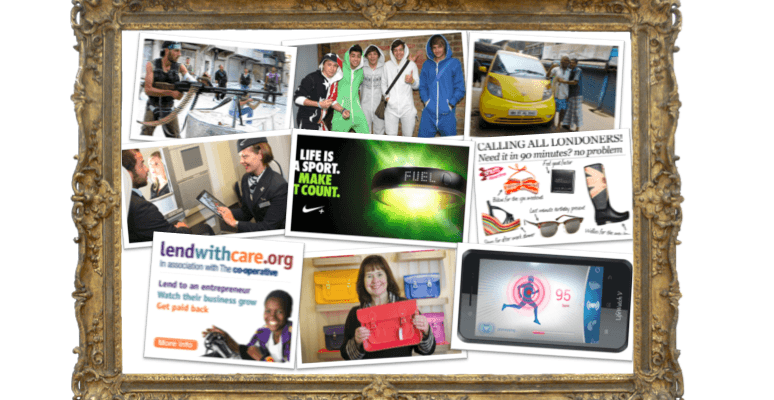 Innovation helps to create the future, but the context in which a new idea exists is key to its success. So we combined thinking from 'Blink' and the 'Wisdom of Crowds' and asked colleagues from a wide range of different industries and markets to give us their top of mind predictions for 2013.
Based on themes drawn from these expert 'Blinks' here is our view of the key trends that will shape the coming 12 months:
1. Constant Instability: 2013 will be the year we realise instability is the way of life at global, national and local levels. Whilst Syrian civil war, economic worries and tensions between China and Japan will still unsettle us and the internet will continue to be a hugely disruptive force, we will become increasing comfortable with uncertainty and create coping mechanisms to survive and thrive in a world where the status quo lasts ever more briefly.
Examples: in his latest bestseller 'Antifragile: How to Live in a World We Don't Understand', Nassim Nicholas Taleb argues that we increasingly need to focus on building institutions and structures that can survive and thrive in a world that is increasingly volatile
2. Comfort: consumers will increasingly look for comfort in all they do. Whether it's the food we eat, the clothes we wear or the way we interact – the need to have moments that remind us of more stable times and deliver the equivalent of a 'hug from mum' will motivate more and more decisions. This goes beyond 'retro' as we attempt to recapture times when we felt safe and secure.
Examples: the 'Onesie' fashion craze (they make up 15% of Marks & Spencer's nightwear sales) as people seek to return to a more childlike way of being; the trend to gourmet comfort food – from burgers and hot dogs (bubbledogs.co.uk), to doughnuts and popcorn (joeandsephs.co.uk)
3. Individual-isation: moving beyond customisation, brands will increasingly use data to create unique individualised products and offers: in technology we will increasingly see the personalisation of hardware as well as software and 3D printing will catalyse 'individual manufacturing'. Individual-isation will be boosted by consumers taking ownership of their own 'big data' and using this as currency that allows selected businesses to deliver predictive personalisation of services.
Examples: Personal.com allows consumers to gather their 'data' and use it for their own benefit and profit; smartphone pick'n'mix markets in China let you get a smartphone built to your personal specifications; British Airways 'Know Me' programme aims to let staff 'recognise' valued customers and personalize their service; e-book publisher Coliloquy publishes 'active fiction', books that adapt to readers' preferences
4. Craft: we will place more emphasis on 'craft' goods that demonstrate the value of traditional and artisan skills. Recession has seen a boom in small, owner-producer businesses – supported by cheap access to (global) markets via the internet. Their products offer an authentic personal touch in a world which is becoming increasingly impersonal, and fit with consumers' increasing desire to avoid the cheap and transient and find products that have lasting value and a story to tell.
Examples: emerging markets are seeing craft businesses develop internationally – India saw craft exports grow 10% last year; craft beer continues to grow exponentially in the US reaching 9% of beer sales in 2012; in the UK businesses like Grenson (shoes) and the Cambridge Satchel Company (bags) are just two craft 'fashion' businesses that are growing fast
5. Frugal Innovation: as austerity bites across the world in 2013, we will see a shift away from conspicuous consumption towards more frugal habits – even in markets like China. Consumers will buy less and getting real value for money will become a badge of honour. Companies will start to adapt their innovation focus from adding 'new improved' features and cost, to reducing cost but adding value – a process long appreciated in 'emerging' economies. Achieving more with fewer resources will become the rallying cry.
Examples: when Tata developed the Nano car to appeal to many Indians who could only afford motorcycles, they turned existing manufacturing thinking on its head to make the cheapest car in the world; the emergence of mobile banking in places like Africa and India is now spreading back to more developed economies offering benefits like greater speed and convenience
6. Retail-iation: the high street will undergo a seismic shift in 2013, as many retailers go to the wall, but others fight back finding new approaches to fight the growth of online shopping. Retailers will develop business models that play to the strengths of their physical portfolio; from better ways to integrate and complement online and offline offerings, to micro manufacturing, to reimagining showrooms that offer great brand experiences, as well as becoming increasingly creative about when and where they sell their goods.
Examples: Mast Brothers artisanal 'factory' in Brooklyn doubles as a store, engaging shoppers with the bean-to-bar micro-manufacturing process and is now a destination in its own right; Shutl shows how 'click and collect' will morph towards 'Click and deliver… in 90mins'; Sofa.com's physical showroom lets you live the brand by lounging around on the sofas with the papers, a cappuccino or even a cold beer
7. Convergence: the 'internet of things' will develop as everyday objects evolve into smart devices and demonstrate ever greater inter-connectivity: after all, why should mobile devices have the monopoly on apps. As this gathers pace, our smartphones will develop the remote control for our life (and other gadgets we own): we will use them to control the TV, pay for shopping, use for biometric passwords to access our accounts and even monitor our health.
Examples: Blacksocks.com added an RFID tag to socks, so you can use your phone to help pair them correctly; mobile wallets (eg. weve.com) will go beyond a mobile cash account and offer complementary applications such as vouchers and location based discounts; Lifewatch has produced a smartphone that monitors the owner's health via heart rate, temperature, blood sugar levels etc
8. Collaboration: 2013 will see people collaborate in new ways to overcome old problems, establishing new social behaviours. Whilst crowd funding is big news with kickstarter and crowdcube, the same approach will spread across a much wider range of activities – from artistic and charitable endeavours, to more personal ideas like teaching skills or even sharing your food. We will increasingly move away from a culture of individualism to one that encourages trust between strangers.
Examples: Lendwithcare is a charity using a crowdfunding model to support entrepreneurs in developing markets with microloans; duolingo teaches students new languages for free at the same time they translate websites / documents as part of their coursework; Mealku is a takeaway service that lets home cooks share their meals with others on a reciprocative basis
9. Gamification: the use of the thinking and mechanics of games to drive changes in behavior will be this year's 'Nudge', as the practice beyond online activities and politicians and businesses wake up to its potential. Gamification uses reward systems, penalties, and collaboration (see above) as a way to help engage and motivate customers, citizens and employees. Expect to see this make strong headway in areas such as healthcare, education and even taxation as an approach to create positive behavioural change.
Examples: the Nike+ Fuelband looks to turn life into sport, by measuring your everyday activities and converting it into NikeFuel; Grockit has gamified the sterile process of revising for standardized tests by rewarding users with badges and trophies and creating a social experience