Restaurant quality without the restaurant: A Kickstarter insight
23rd September 2014
| 3 minute read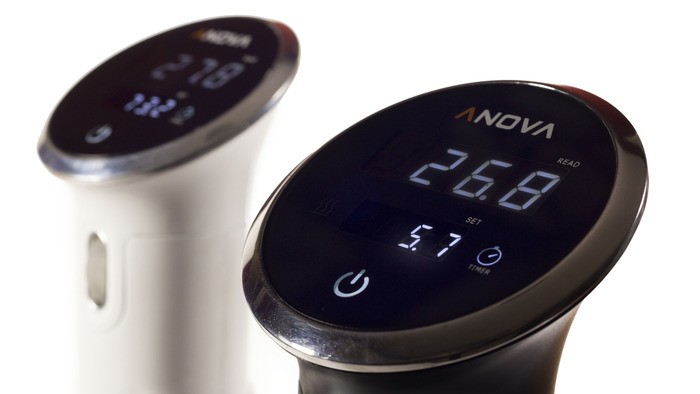 Restaurants and chefs drive the trends and innovations of home cooking. It's not always easy to get sight of what those trends are and what it means for consumers. We use Crowdsight to analyse crowdfunding sites (like Kickstarter) to get sight of key trends and innovations early.
One constant in home cooking is the desire for 'better quality, cheaper and easier!'. There has recently been a surge of devices to answer this need – Sous Vide. Basically, this means cooking food in a controlled temperature water bath so you get consistent, restaurant quality results time-after-time.
Four of the top five most funded food projects on kickstarter are Sous Vide cookers (with Anova being the most funded). Together:
They have been backed by over 22,000 people
They have gained $4 million of investment
And been overfunded 662%
Sous Vide is bringing an affordable way to cook restaurant quality food in home, consistently and effortlessly. And as one of the Sous Vide innovators says, 'Sous Vide in home will turn the food world on its head'. Now, that's innovation!
Brand Genetics are pioneers of Crowdsight; a proprietary tool for analysing crowdfunding sites to identify emerging trends with real traction and apply the learnings to help brands innovate in more insightful, impactful, ways.