Smart Summit 2017: 5 Key Learnings on The Internet Of Things
17th October 2017
| 3 minute read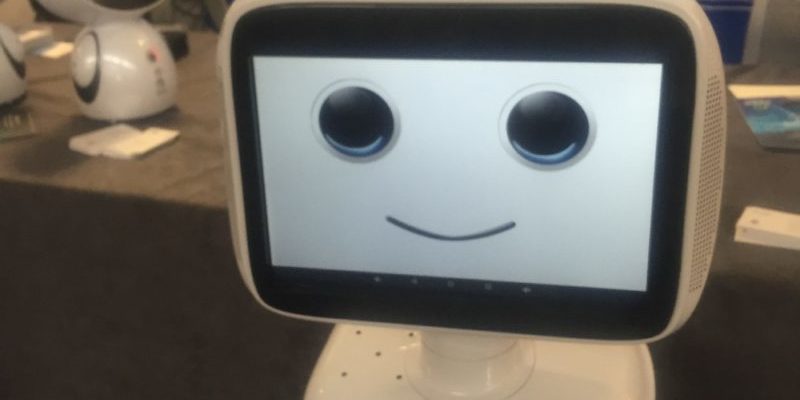 Brand Genetics attended the recent Smart Summit, a showcase of new developments on The Internet Of Things. It is no surprise that IoT remains a vital part of the fourth industrial revolution for innovators and consumers alike. Based on the breadth of the showcase, it's clear that future opportunities are limitless. But we've distilled 5 key takeouts we believe are driving the future of the 'Smart World': 
Takeout 1: Emotional Benefits, Comfort or Control
The true appeal of IoT lies not in the functional benefits which technology offers (ie. cost saving) but in the higher order emotional benefits smart solutions are facilitating. Across the board, these emotional drivers are valued far more than the technology itself – they are what really excites us. Today's IoT consumer needs exist on an emotional axis of comfort to control:
COMFORT: 
Smart technology facilitates a shortcut to 'perfect' conditions at every touch point of our daily routine, giving a sense that maximum comfort can be achieved with no effort on the part of the consumer. This heightened experience of comfort at the touch of a button frees up consumer's mental capacity, allowing them to enjoy more of life without the minutia – a benefit of real value in today's hectic world. Products positioning themselves around an elevated experience, rather than superior technical specificity, are far more likely to captivate consumers.
CONTROL: 
On the other side of the axis, consumers are looking for a heightened sense of control, valuing the peace of mind that comes with enhanced security and safety. Here, products tapping into home security, such as cameras and smart locks, have real appeal as their function reinforces a deep emotional need. Innovations using their tech to further drive home a message of safety and security hold real potential.
BG Conclusion – The smart home space is an emotional one, and taking an empathic approach to design to really understand the consumer benefit is essential.
Takeout 2: The Kitchen Is The Heartland Of The Home 
The hub of the modern-day home – the kitchen – is the main area adopting IoT. This is no surprise as kitchens play far more than a functional role; cooking, dining and hosting are emotionally engaging activities and ones where family life gravitates.
Amazon have used this to their advantage with David Low stating the kitchen is the most popular area for using Alexa.
Although predominantly an entertainment system, it is within the kitchen that Alexa goes beyond pure function to be more than just a speaker; with online ordering and calendar reminders coming to the forefront. Hence belonging in that space, as opposed to say the living room, is of real strategic benefit and allows partnerships such as the latest one with Ocado for online ordering.
However, the kitchen is a highly personal and emotive space, thus to fit seamlessly into this domain technology must adopt a human-centred approach to interface and UX must not be seen as obtrusive; as Low says "we have to act less like computers and more like people".
BG Conclusion: The kitchen is an easy place for those trying to establish a new product in the home, but it is essential to design human-centred technology to engage consumers.
Takeout 3: The Positive Power of Data 
Whilst 72% of people say they've heard about smart homes, few are actually adopting the technology, and consumers are unaware of the ways in which data can enhance their experiences. Although Schuberth from Bosch Smart Homes days "users are still sceptical", data collected from IoT can actually be used to improve the customer journey. 
For example, data can give technicians the foresight needed to pick tools, parts and materials for the job-in-hand. This means a maintenance or customer service team can fix your problem quicker, or better still, fix it before the problem even occurs.
BG Conclusion: IoT can enhance the customer journey with instant access to data, but it's important to be mindful of consumer fears around privacy and turn these into a benefit.
Takeout 4: The Ledger of Things – Blockchain
Linked with the above, Blockchain has potential to revolutionise IoT adoption by tackling consumer's privacy and security concerns head on; avoiding many of the threats plaguing server models and putting the mind of tech sceptic consumers at ease. 
Dubbed "the ledger of things", Blockchain and the cryptographic system which lies behind it is the perfect platform for reassuring consumers that data is safe and legitimate. While consumers may struggle conceptually, the technology promises increased transparency through its ability to trace information, offering an easy way to make the benefits.
Blockchain is being used by companies such as Provenance, a platform empowering brands to develop greater transparency by tracing the origins and histories of products such as coffee or the freshness of meat. The same technology is also being used to secure networks for smart homes, delivering a platform for IoT.
BG Conclusion: Blockchain is not only disrupting the fresh foods market – this technology can help consumers' privacy fears by promising secure IoT networks.
Takeout 5: Digital Health: Prevention and Self-Management
With aging populations and the subsequent increase in lifestyle disease, the global market for digital health is expected to almost double to £43bn by 2018. Here, the role of healthcare providers will move towards prevention, and IoT has clear potential.
Since health data is largely owned by private companies – as Dodswoth of D Health notes, "supermarkets now know more than the healthcare providers" – there will be an increase in consumable health, with wearable devices remaining essential in the self-management of illness. In a world of wearable health, the opportunities for consuming IoT are limitless.
IoT and especially smart home solutions are also starting to enrich the lives of the elderly, disabled and those needing assisted living. Tech companies are making smart solutions to standard appliances more accessible, offering new leases of independence. This represents a great growth opportunity for a target consumer for whom independent smart solutions are highly compelling.
BG Conclusion: There will be huge opportunities for consumable health for IoT, such as connected wearable devices and smart solutions for assisted living; brands should look for future opportunities in this space.
Co-written by Clementine Prendergast and Olivia Galvin