The Future of Art and Design
16th August 2017
| 3 minute read
Talent is about new thinking, not just old wisdom.  So how refreshing it was to see the inspiring work from Bath Spa's School of Art Graphic Communication graduates at their recent degree show in Shoreditch.
Annie Jones presents a campaign for International Women's Day 2018, which celebrates women (and men) who have overcome gender bias and discrimination within their respective international fields.  Quotes from the subjects to the right of the composition are contrasted with the collaged face of their opposition to the left.  Fresh, relevant and compelling, the work delivers against the hashtag "the future is equal".
Kombucha, a fermented ancient Chinese tea with health benefits, is increasingly on-trend (witness Leon's LA Brewery launch), so it was intriguing to see Molly Watkins's bold and confident new alcoholic interpretation.  This 4% ABV range, which creates a thermo-chromatic reaction when you touch the bottle, includes variants such as Passionfruit & Vanilla alongside Strawberry & Hibiscus.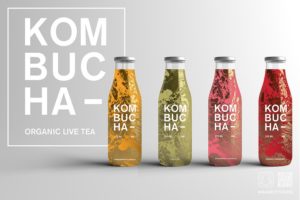 Also on the alcoholic theme was Rosie Grant's Verve, a range of low calorie mixed drinks using an alcosynth substitute.  Inspired by the zeitgeist of new compounds currently in development, plus the trend for drinking lower alcohol products, Verve uses escapism and augmented reality to encourage user interaction through the creation of a world of synthetic environments.  The designs employ an art deco style, with the odd statutory flamingo, to convey the cocktail culture of 1920's America.

And finally, Amber Ibbotson Gue has created Grown by Women, to support and empower the international coffee community.  Its aim is to achieve sustainable lives while recognising the participation of women in all aspects of the coffee industry.  Talk about a brand with purpose.  The pack design here was inspired by the patterns and colours of textiles woven by women in Tanzania.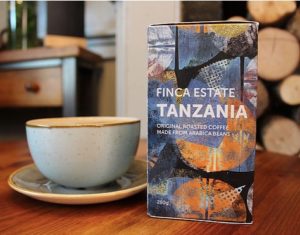 As pioneers of insight and innovation, it's exciting for us at Brand Genetics to see the design talent and inventiveness that's coming through.  Both literally and metaphorically, this is next-generation design thinking.