Winning with BASES: 2 – 12 Critical Success Factors for Innovation
18th April 2013
| 3 minute read

As professional new product concept developers for branded consumer goods, we at Brand Genetics are more than a little pre-coccupied with BASES, Nielsen's market leading STM (simulated test marketing) suite.  Why? Because our product concepts have to survive the market leading baptism of fire that is BASES.
Although the BASES algorithm for forecasting market success is a black box, Nielsen revealed last year the 12 critical success factors that drive their algorithm. Some of the variables are self evident – Nielsen's innovation database reveals that the ultimate not-so-secret secret to innovation success is to do "Demand-Driven Innovation" – innovating to meet real and present unmet market demands (rather than trying to build/create demand). Of the 12 factors that determine innovation success in branded consumer products, not all are relevant to concept development.  Successful innovation is all in the delivery, not the concept, says the data:  Far better, say Nielsen. to have a mediocre concept that is well produced and marketed, than a brilliant product concept with only mediocre execution.
Nevertheless the 12 factors do provide some very useful insight into the two key variables – perceived value (at a price) and purchase propensity (likelihood, frequency, volume) – that drive the BASES concept screening tool SnapShot:
Attraction
Need/Desire – Be Compelling

 (with a benefit that addresses a real and present market demand (unmet need))

Advantage – Be Better

(

than others in your competitive set)

Credibility – Be Believable (with a compelling reason to Believe)
Acceptable Downsides – Be Smarter (by limiting battles and trade-offs)
Salience
Distinct Proposition –

Be Different

(by offering genuine innovation)
Attention Catching – Be Remarkable (to get noticed)
Endurance
Product Delivery – Be Trustworthy (by delivering on product promise)
Product Loyalty –

Be Strong

(by delivering in the long run)
Point of Purchase
Findability –

Be There

(in the Right Places to get found)
Acceptable Costs – Be the Right Price (to win the value equation)
Communication
Clear, Concise Messaging – Be Focused in your communication
Message Connection – Be Heard by Landing your Message
How to Use the BASES Factors For Success Framework
For us at Brand Genetics, the utility of knowing the 12 drivers of innovation success – and for Simulated Test Marketing – in branded consumer goods is that we can reverse engineer concepts so they are designed to win. For instance, we can conduct a pre-concept development category audit of (with category experts and professionals) to map the competitive environment on these key dimensions.  This provides us with the competitive design space for concept development. Then, when designing new product concepts, we can use the factors as a checklist;
Is it Compelling? (meeting an existing demand)
Is it Different?
Is it Better?
Is it Remarkable?
Is it Smarter?
Is it Believable?
Is it Focused?
Is it Priced Right?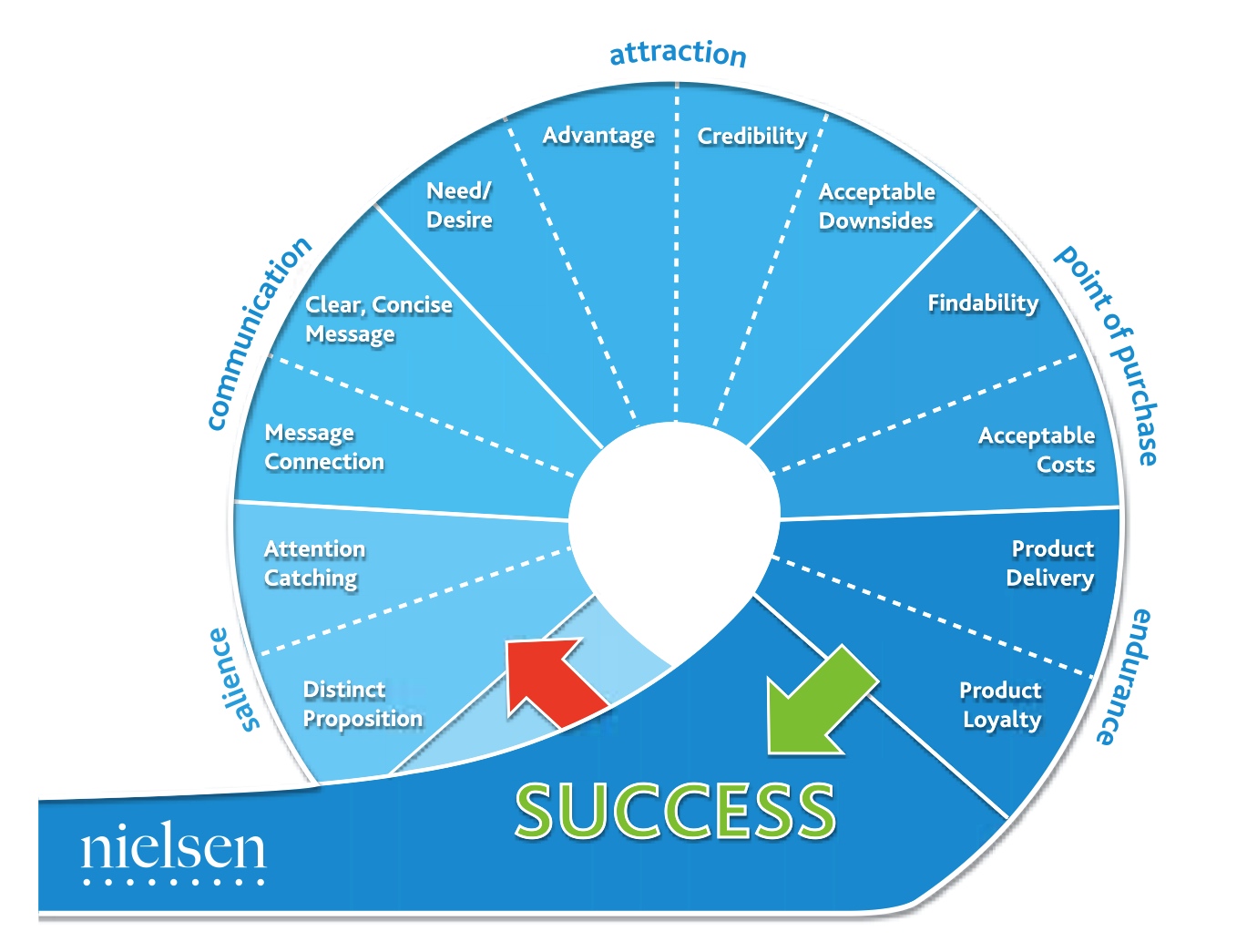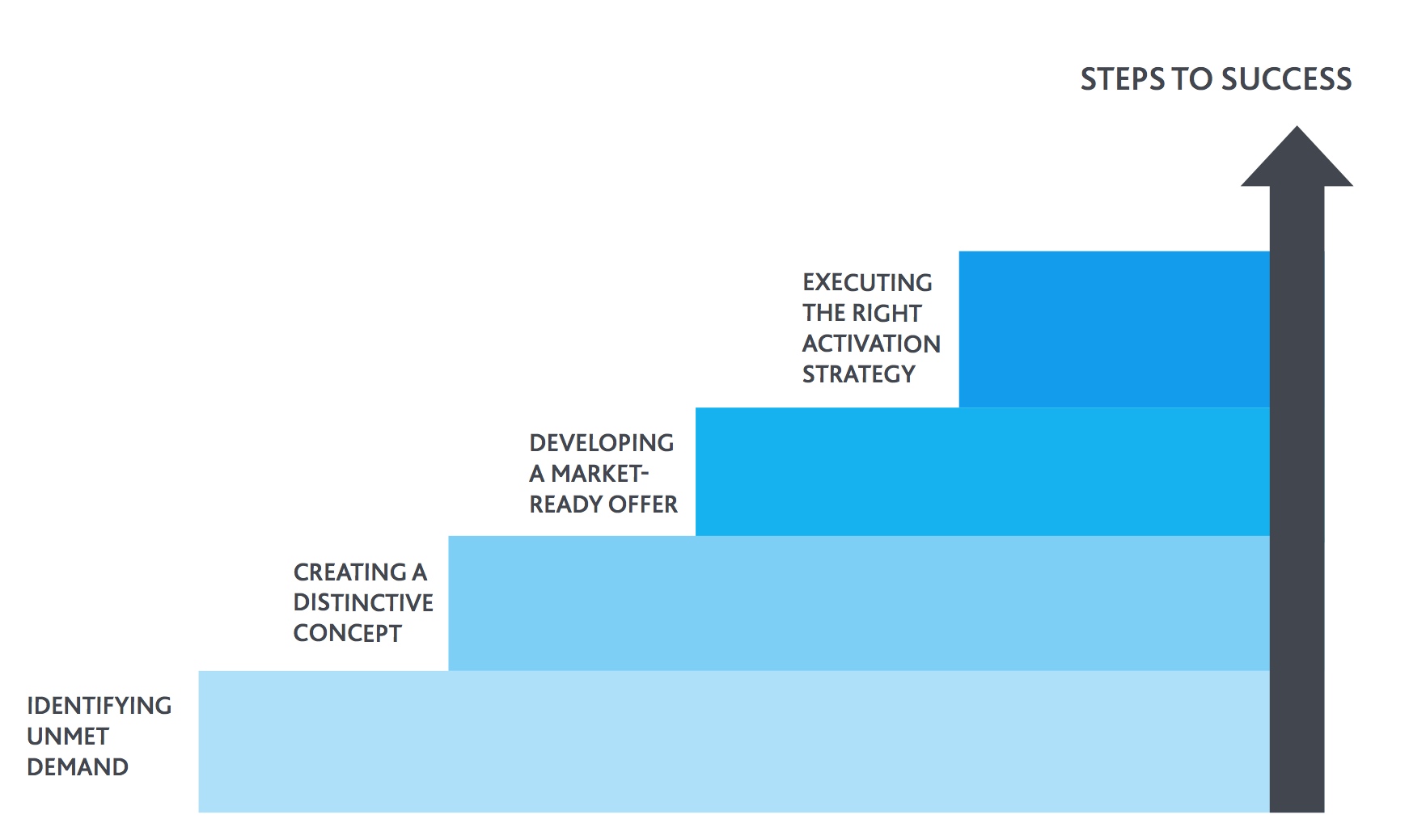 Proven Concept Development Techniques