Baby, You Can Drive My Car
19th outubro 2017
| 3 minute read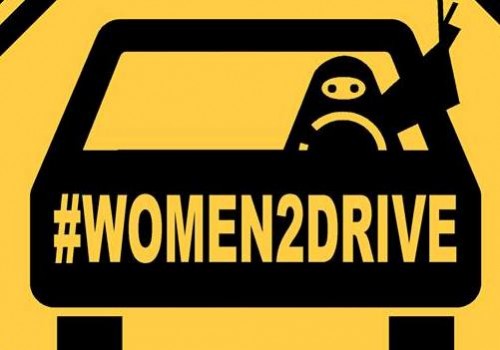 Most famous for its ultra-conservative laws and culture, The Kingdom of Saudi Arabia (KSA) recently announced a new change that is still hard for the rest of the world to comprehend – the right for women to drive. This nation-wide lifting of the controversial ban will bring a dramatic change to the current status quo and economic climate, as women living in Saudi Arabia will be allowed to drive openly without restrictions in mid-2018.
A number of reasons have been discovered for King Salman's decision:
For one, it has finally been accepted that preventing females from driving deprives them of the freedom to live their own life, constantly depending on their male counterparts
Due to the current oil crisis, the monarchy also believes mobilising women will help boost the struggling economy
Lastly, the country's leaders finally acknowledged that nothing about the dominant religion in the country, Islam, prohibits women from driving or being independent
Besides the event being a major milestone in the Kingdom's history and a great step forward for women's rights in the country, it has also presented an attractive business opportunity for car manufacturers in the region. Following the announcement, car companies like Ford, Volkswagen, Jaguar and Cadillac have already begun the chase of capturing their newest and broadest target; females: https://www.vox.com/world/2017/9/28/16381214/saudi-women-drive-car-companies-advertising. Although women in Saudi are famous for being big spenders, it is essential for car companies to be empathetic towards the unique cultural sensitivities within this region in order to truly be successful.
We asked Lisa*, an Irish mother of 2 children residing in Saudi Arabia for the past 4 years, for her insight into the new announcement. "I find life in Saudi very difficult with not being able to drive, and as a result not having the ability to go somewhere on my own at a time that suits me", she said, explaining that the bus schedules within her residential campus are good but limited, and that she does not get to pick her kids up from school. When asked about the ban being lifted, she said, "I think it is a great thing for women in general, but I am concerned as I don't think the men are ready for this change". Lisa mentioned she would be willing to start driving as it would "enhance her lifestyle greatly", but that she is concerned about safety on the roads, as driving in the country is "erratic and dangerous, however maybe the women drivers will bring a sense of calm to it all". Lastly, Lisa also believes that car companies should try to meet the needs of female drivers in a tasteful way, and suggested that a road safety campaign would be most important and perhaps something car companies could sponsor.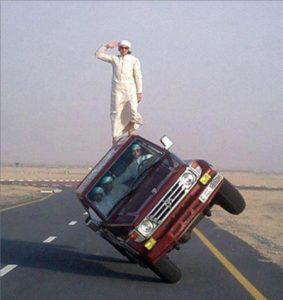 For now, it seems that a change in people's attitudes in the country is required before females can comfortably begin to take control of the wheel. Instead of making frilly and feminine ads targeted at women, perhaps automotive companies should focus on creating cleverly constructed campaigns to reverse the insecurities and fears felt by the citizens of Saudi Arabia, whilst simultaneously emphasizing the importance of car safety and the benefits of empowering the female population.
* Changed name to keep interviewee anonymous