The Rise of the Silver Economy
6th junho 2023
| 3 minute read

This article is part of our series on The Middle Kingdom. You can view the full series or download the report.
Welcome to the Middle Kindom
The Chinese name of China is 中国  (pronounced 'zhong guo') which translates literally to 'Middle Kingdom'. This dates back to ~1000BC when the Chinese were in relative isolation from the rest of the world, separated by the Himalayan mountains in the southwest, the Gobi Desert to the north and the Pacific Ocean to the east. As such, Chinese people assumed they were at the centre of the world, and aptly named their country the 'Middle Kingdom.' Our goal in this blog is to provide everyone with bite-sized insights into China's Culture, Customs, and Consumers.
The Rise of the Silver Economy
In the late 1980s, China's infamous 'one-child policy' was implemented in a bid to slow population growth, boost the national economy, and improve people's standard of living. With China now a global superpower, there is little argument against the policy achieving its objectives, however, the country is now facing a declining and rapidly ageing population. By 2050, the number of over 60s is expected to rise to more than 485 million, making up almost 35% of the Chinese population. Social and economic challenges aside, the growing 'silver generation' presents a whole new set of distinct purchase behaviours for brands to tap into – with an expected purchasing power of RMB 61 trillion by 2050.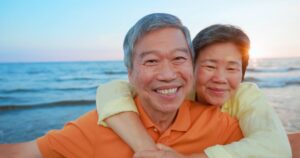 In 2020, the Chinese government published its 14th Five-Year Plan that included a section prioritising the well-being of elderly people by 'vigorously developing the silver economy.' Large investments are being made in all the areas you might typically associate with growing older… care homes, healthcare and social care. But while previous generations of elderly people were thrifty, newer generations are enjoying larger pension pots (the average monthly pension doubled from 2012 to 2018) that provide them with more disposable income. An average life expectancy of 78.2 coupled with early retirement ages (60 for men and 55 for women) means that the majority of retirees are largely healthy and self-sufficient, allowing them an enviable 30 years of leisure time that they need to fill with fun! Modernising attitudes means that these consumers are more adventurous and willing to spend more money to make the most of their golden years. Key areas of consumption for the silver generation are:
Beauty & Wellness:
Age brings increased consciousness of health intertwined with a desire to stay looking young! Health supplements and healthy food are high on people's wish lists as well as aesthetic treatments & products including hair colouring, makeup and even Botox. Nongfu Spring, a Chinese bottled water brand, catered to elderly consumers interested in nutrition and supplements by offering water fortified with essential minerals including lithium to help quick absorption of nutrients. It has also been claimed that lithium can be used to prevent the onset of dementia.
Exercise:
More than 60% of those over 60 exercise a whopping 5 times a week. Popular low-intensity activities include walking, jogging, tai chi and square dancing. Sports are not only a way for the elderly to keep fit but also to socialise, so many of the popular sports they participate in are outdoor, low intensity, and with others – walking, jogging, tai chi, square dancing & park fitness. Trainer brand Sketchers have already begun catering to active elderly citizens with anti-skid technology on their shoes that can help consumers to feel more stable while exercising.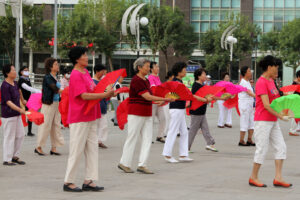 Wealth Management:
More money can also mean more saving! This generation is showing increasing demand for financial planning and insurance services that can safeguard their wealth and pass it on to the next generation. Leveraging this trend, Chinese insurance company Ping'an aimed to attract their audience in a 2021 campaign by shifting from the traditional narrative of elderly people being beholden to their children and grandchildren (for more on Chinese family life, read here) to showing retirees with vitality for life by participating in very non-traditional activities – ballet dancing, bodybuilding, wild camping, and flying planes. The campaign highlighted the importance of still feeling like an individual as you get older, an authentic message that resonated positively with the elderly population.
Tech:
In 2018, Taobao (one of China's largest e-commerce platforms) launched a "senior mode" that makes the app and shopping experience more accessible for elderly users. The mode includes larger text, simplified navigation and voice-assisted technology that allows users to search for products using voice commands. The COVID pandemic radically changed how seniors use technology, increasing their reliance on platforms such as Taobao for researching and purchasing products instead of brick-and-mortar stores. Interestingly, the two most popular apps among the elderly population in China are short-video platforms with integrated e-commerce functions – Kuaishou and Douyin.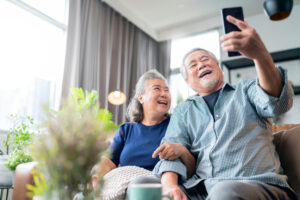 So what?
The silver economy is booming in China and there's no sign of it slowing down. Innovating for and connecting with Gen-Z and millennials might have taken precedence before now, but with strong purchasing power to harness from the ageing population, brands have the opportunity to win within this growing demographic. Consider how your brand or product could explore the behaviours and solve for the pain points associated with ageing – namely, the desire to continue living a full and exciting life during retirement.