Introduction to China's "Super Apps"
17th March 2023
| In this article, Joanne Cattermole explains The Great Firewall and what are some of the Chinese alternatives to common Western apps

Welcome to the Middle Kindom
The Chinese name of China is 中国  (pronounced 'zhong guo') which translates literally to 'Middle Kingdom'. This dates back to ~1000BC when the Chinese were in relative isolation from the rest of the world, separated by the Himalayan mountains in the southwest, the Gobi Desert to the north and the Pacific Ocean to the east. As such, Chinese people assumed they were at the centre of the world, and aptly named their country the 'Middle Kingdom.' Our goal in this blog is to provide everyone with bite-sized insights into China's Culture, Customs, and Consumers.
The Great Firewall
The internet has been censored in China since its arrival in the country in 1994. The 'Great Firewall' (nicknamed in reference to the real Great Wall of China) is arguably the most sophisticated censorship system in the world, controlling internet access for more than 1 billion Chinese netizens (internet citizens). Several of the foreign websites and content providers international brands use to interact with their customers in the rest of the world are blocked in China, replaced by a whole set of alternative Chinese websites, apps & behaviours that international brands need to familiarise themselves with if they want to get in front of the Chinese consumer.
See below for a non-exhaustive list of blocked sites in China: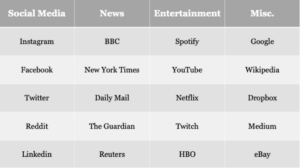 It's worth mentioning that as of Dec 2022, internet penetration in China is 75.6% of the population (a whopping 1,067 million people), with 99.6% of internet users using their smartphone to get online. This is vastly different to the western landscape, where desktop computers, laptops and websites are a key part of most purchase journeys. Instead, China is home to a whole host of super apps, apps and mini-programs designed specifically for mobile. Many local brands do not even have a website. Surprised?
Let's introduce three of the top social media apps in China that you can use to reach your audience in this ever-evolving market.
WeChat (微信)
Tencent launched instant messaging platform WeChat in 2011 and it has grown into China's first super app with more than 1 billion active users. The app, similarly to WhatsApp, supports voice calling, picture messages, video calling and group chats. Users can post on their 'Moments' similar to a text and image status update on Facebook. WeChat also has a digital wallet function allowing users to link their bank accounts and make digital payments to contacts as well as vendors via a QR code system. Long before contactless payments and ApplePay became popular in the UK, China has been largely cashless by relying on the convenience of WeChat Pay. Impressed? There's more. WeChat is known as a super app for more than its wallet function. It's an entire ecosystem made up of Official Accounts, Mini-programs & Channels.
Official Accounts – similar to a brand or business official Facebook page. Post updates and newsletters and send push notifications to your followers. Rather than being in a separate area of the app, notifications are integrated into the chat homepage of the app as if the brand is directly communicating with the user. Brands can also link e-commerce Mini-Programs to their Official Accounts, allowing users to browse and purchase products (with WeChat Pay) without ever leaving the app.
Mini-Programs – arguably the most distinct feature of WeChat. Brands are able to create mini apps that are embedded into WeChat and accessible via the search function. For example, Chinese ride-hailing platform DiDi Chuxing does have their own app, but it's much simpler to save real estate on a smartphone and simply access its mini-program via WeChat. There's a mini-program for every need possible on WeChat, with all commerce functions linked to WeChat Pay for seamless convenience. Users can order a takeaway, book a plumber, search for a new apartment or grocery shop all within the WeChat ecosystem.
Channels – a relatively new addition to WeChat, Channels is a video and live-streaming function like TikTok. Any user is able to set up a Channel to share video content publicly, but brands can leverage Channels by linking their channel to their e-commerce store Mini-program, allowing users to directly purchase products being shown in a live stream or video.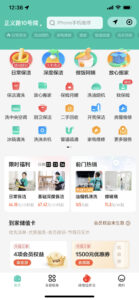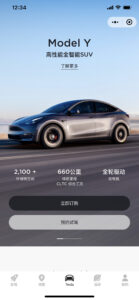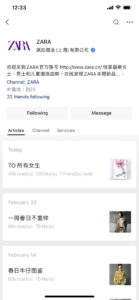 Xiaohongshu aka Little Red Book or RED (小红书)
Often named 'China's Instagram,' Xiahongshu is a leading lifestyle Chinese social e-commerce app with over 300 million users that focuses on authentic word-of-mouth recommendations via product reviews and lifestyle tips. As a predominantly UGC-driven platform focused, users are encouraged can share image and text updates, long-form articles and live-stream content to share their honest reviews of products. Users can also engage with other content by liking or commenting on it as well as collecting them into boards or bookmarks. Like WeChat, Xiaohongshu has an integrated e-commerce function allowing users to buy products directly from the content within the app. It has become a crucial part of the purchase journey as users explore the platform to discover new products and seek detailed product information and reviews to make more informed purchasing decisions. The app's popularity has made it a key place to spot upcoming trends in China – check out their recently released top lifestyle trends in China for 2023.
Content on Xiaohongshu was initially focused on beauty and fashion, however, the platform has evolved into a broader lifestyle community with content on everything from advice on starting school or buying your first home to travel and fitness inspiration. Brands can set up Official Accounts on Xiaohongshu to post their own content and sell products for the e-commerce function in the hope that users will start to review their products and 'mention' the brand to build traction. However, the real opportunity lies in working with Chinese influencers – KOLs (key opinion leaders) and KOCs (key opinion consumers). KOLs and KOCs on Xiaohongshu can have anywhere between 1k to 100k+ followers who trust the influencer to provide honest reviews and recommendations in line with their lifestyle aesthetic. Positive reviews from a KOL or KOC can result in incredible organic brand awareness and demand all by word of mouth.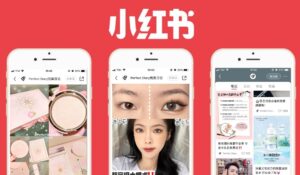 Douyin aka Chinese TikTok (抖音)
If you know TikTok, you know Douyin. Both launched by ByteDance, the short-video platforms are almost carbon copies with Douyin exclusive to the Chinese market. Douyin users in China are unable to access TikTok content which is a completely separate app that caters to the rest of the world. In China, Douyin also ranks among the top five e-commerce apps – attracting users to products through content and products by KOLs on the platform. As with our other super apps, the e-commerce capabilities are integrated into the app meaning users do not have to exit the app to make a purchase.
Beyond creating content, brands can connect with fans on Douyin through four distinct e-commerce features.
Flagship Store: an official online store of a brand within Douyin where users can explore and buy products.
Livestream: a real-time broadcast where an influencer demonstrates a product. Think QVC but make it cool. Users can comment by asking questions about the product that the host answers live. They can then go onto directly purchase the product within the live stream.
Douyin Global Choice: a cross-border e-commerce function that brings international brands that aren't registered businesses in China to sell their products in China.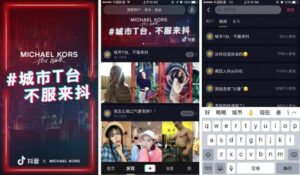 So What? The internet ecosystem in China is vastly different from the rest of the world but has a wide reach for brands to connect with consumers in China. Here are some questions for you to consider as you develop your China marketing strategy:
What is your goal for your brand and how can the different platforms support that goal? Is it growing your audience, creating partnerships, driving brand awareness or driving sales?
Which is most relevant with for your target demographic? Xiaohongshu is popular with young women, Douyin with Post 90s and Post 00s, and WeChat across the board.
Which apps and functions are available to you as an international brand that may not be registered in China?