Plastic-free supermarkets and sustainable Lego…What we've been reading this week at Brand Genetics
19th March 2018
| 3 minute read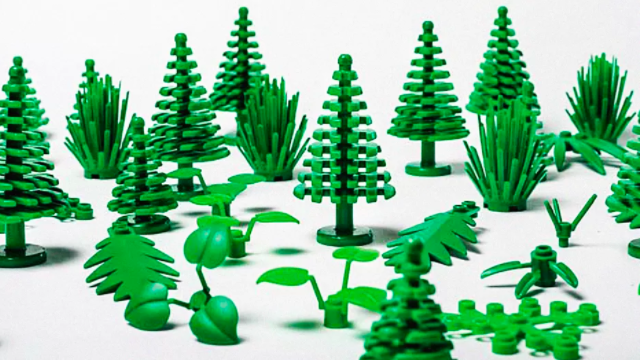 This week at Brand Genetics we've been reading all about sustainability and a few unorthodox insights have caught our eye…
Sustainability has been on the political agenda for a while, but more recently there has been a further raising of consciousness with brands beginning to tackle the causes of climate change by exploring new ways to cut down their plastic and packaging usage. In the last few weeks we've seen the launch of the first plastic-free supermarket, the introduction of zero-waste retail concepts and Lego have even started production on a new eco-friendly plant-based plastic.
France is leading the way with their green policies, banning plastic microbeads in cosmetics, under their new Biodiversity laws. Microbeads are found in scrubs and exfoliants, accounting for a total of 51 trillion tonnes of plastic debris. The beads are too small to be picked up by the water purification process and end up making their way to the oceans. France has also committed to banning cotton swabs as well as restricting the sale of disposable cutlery and plastic cups from 1st January 2020. Similarly, an assemblyman in California has proposed a bill banning the use of plastic straws, stipulating that straws would only be available at sit-down restaurants upon request, with non-compliance resulting in a fine or at worst, 6 months in jail. While these punishments seem extreme, this legislation highlights how severe the issues concerning sustainability are.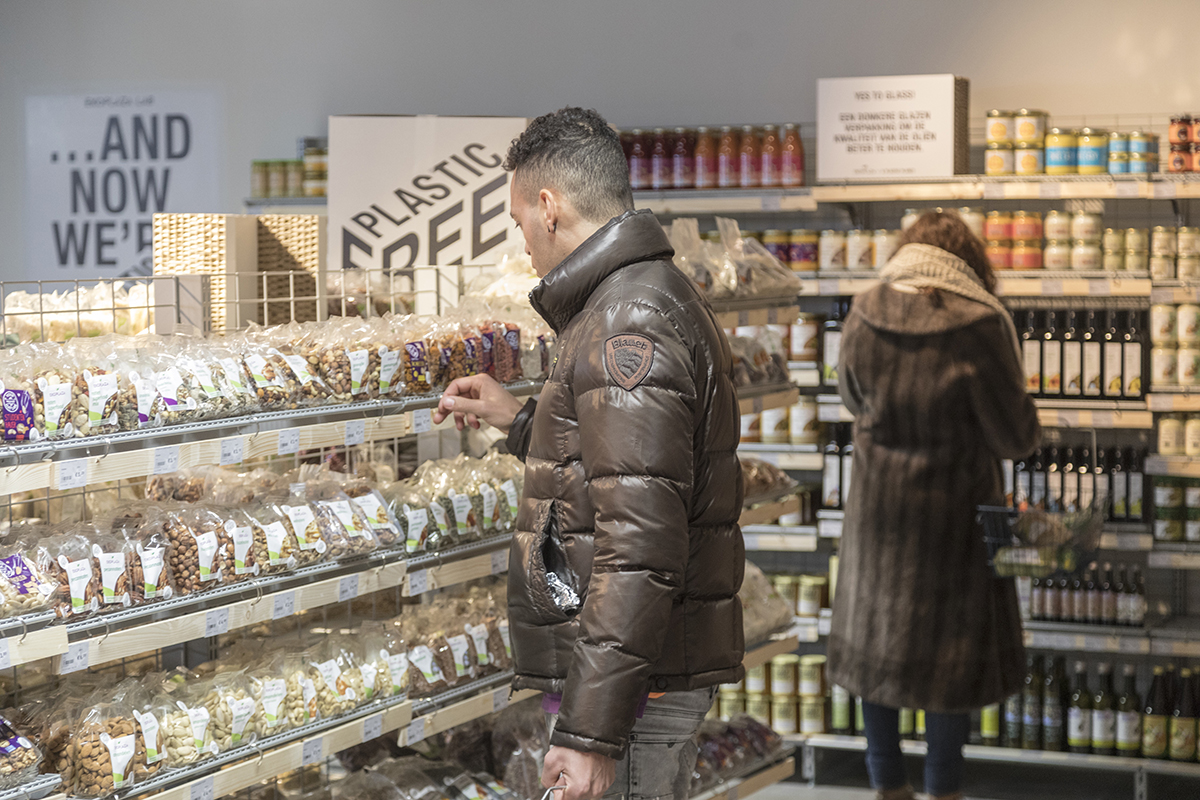 Amsterdam-based Ekoplaza supermarket is plastic-free
As key players in the sustainability battle, supermarkets recognise it's imperative to act soon and some are taking matters into their own hands. A supermarket in Amsterdam, Ekoplaza, has gone "plastic free" selling over 700 items in plastic-free packaging with all products made of either aluminium, glass or bioplastic which is easily compostable. Supporting the supermarket initiative is UK-based A Plastic Planet, which launched the "Plastic-Free Aisle" campaign last year to raise awareness of the problems of plastic waste. Planet Organic is attempting to tackle this issue with the launch of their Unpackaged concessions, a collection of refillable dispensers for pulses, pasta and cereal. Many mainstream supermarkets have made green commitments with Iceland the first to lead the way, hoping to be plastic-free by 2023 and while a handful of waste-free supermarkets exist, such as Original Unverpakt in Berlin, this is still a niche space.
Last but by no means least, Lego have begun production on a new sustainable line of  eco-friendly plant-based plastic. The new toys are made from plant-derived polyethylene and are also identical to those made from plastic Lego spokespeople claim. As Tim Brooks, vice president of Environmental Responsibility at Lego explains "we want to make a positive impact on the world around us and are working hard to make great play products for children using sustainable materials."  He did not comment on reports that the new bricks would still hurt like crazy when they are stepped on in bare feet.
The Human Experience (HX) learnings? As Britain's major supermarkets produce almost 1 million tonnes of plastic waste each year, it's clear sustainability will become a hygiene factor in the future, and it's imperative that brands and businesses work towards reducing waste, plastic and packaging. Regardless of government legislation, it seems brands will increasingly take responsibility into their own hands to ensure the sustainability of their products. As Lego are one of the most innovative companies in the world, we are especially excited to learn what they see as the disruptive future of sustainability.