The Future of Money… what we've been reading this week at Brand Genetics
10th May 2018
| 3 minute read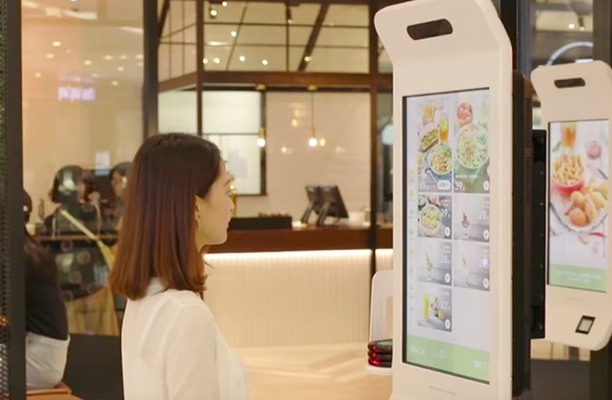 This week at Brand Genetics we've been reading all about the future of money and a few unorthodox insights have caught our eye…
An increasing desire for transparency, simplicity, and ease is driving a dramatic shift in the world of financial payments from the physical to the digital. This shift is evidenced by the rise of cryptocurrencies and growing preferences for cashless payments: according to a recent JWT report, 69% of millennials in the US and China rarely use cash anymore. This trend is now moving beyond payments and into the world of banking, with digital-only banks popping up and gaining traction.
With so much action happening recently in the fintech space, we'd like to highlight four innovations that we feel will prove a good litmus test for what's to come in the upcoming years.
Venmo X Grubhub: Simplifying group dining
Last month Grubhub, a mobile food ordering platform announced an intergration with Venmo, a digital wallet app that allows you to make and receive payments with friends. This integration allows you to split your Grubhub bill using Venmo saving consumers both time and convenience as well as protecting against forgetfulness!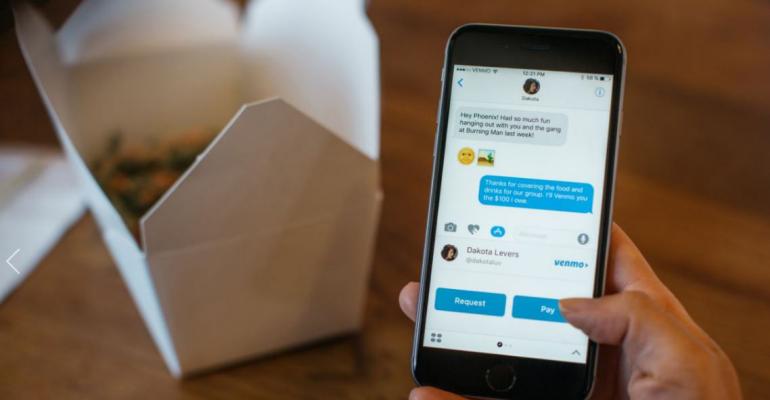 Monzo: 'The bank of the future'
Imagine a bank where you can open an account in 5 minutes or less, without leaving your couch and without any fees or minimum deposit. Enter Monzo. A digital bank that works by connecting your card to a mobile app on your phone, Monzo was built to be one-stop shop for all your monetary needs – with no branches, the app is all you need, tracking every time a purchase is made, alerting you how much was spent and where, and allowing you to categorize the type of payment for easy budgeting.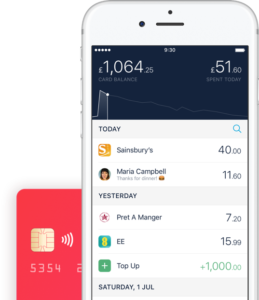 The Monzo banking app
Pigzbe: A digital piggy bank
Created by entrepreneur Filippo Yacob, Pigzbe is an app that uses gamification and real transactions to teach children about cryptocurrency and saving. Built using the blockchain enabled currency Wallo, Pigzbe works like a digital piggy bank – parents and relatives can transfer money into an account, which can then be saved or spent. Due to its digital nature and blockchain backbone, all transactions are recorded, so parents and children alike can see exactly where the money is going (and coming from). As CEO Yacob says, "learning about money early is key to developing positive financial habits, but it will be impossible to do in an increasingly cashless society, and with current banking products."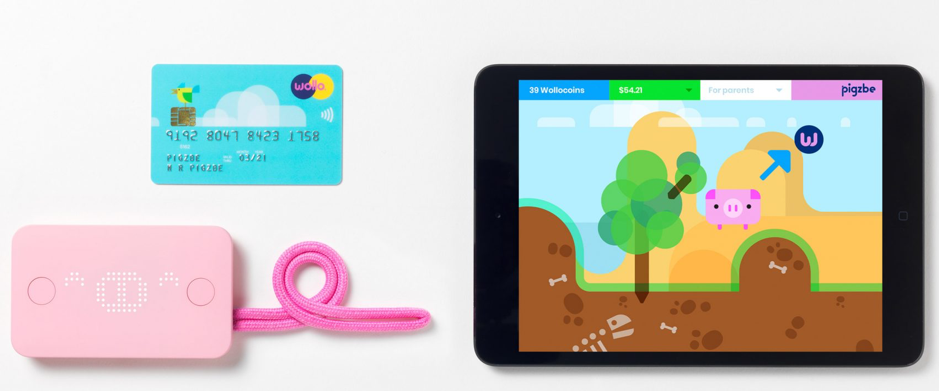 Pigzbe the digital piggy bank
KFC X Ant Financial: Pay with a smile
China is at the front of the pack when it comes to mobile payments, with an established market dominated by two key players, Alipay by Alibaba and WeChat Pay. According to a recent Forbes article, this has led to a jump in mobile payments from $340bn in 2015 to $9trn in 2017. It should be no surprise then that many brands are trying to get in on the action at a local level. One of the latest to do so is American fast-food chain KFC. In September of 2017, KFC in Hangzhou partnered with Ant Financial, a subsidiary of Alibaba, to offer "Smile to Pay."  Using an in-store 3D camera that analyses customer facial features and matches them to client accounts on Alipay, customers are able to pay for their meals with a smile – making the overall transaction experience that much more seamless and enjoyable. A similar initiative is being piloted by Baidu in a KFC branch in Beijing, aimed at predicting customer's orders by analysing their facial expressions.
The Human Experience (HX) learnings?
The future of money is increasingly digital and decentralized. As in many other industries, consumers want straightforward, and transparent brand experiences. Safety and security will of course play a role in the financial space moving forward, but not at the price of simplicity and convenience.