World Cup meets Love Island… what we've been reading this week at Brand Genetics
28th June 2018
| 3 minute read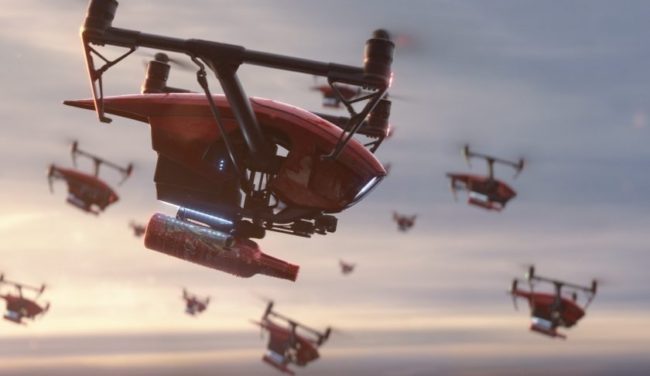 This week at Brand Genetics we've been reading about two phenomena that have taken the world by storm: World Cup 2018 and Love Island.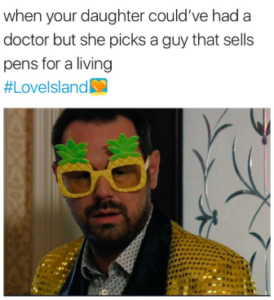 Alright, perhaps one more than the other, but a few interesting insights regarding both have caught our eye…
As physical and digital realities become increasingly intertwined, brands are working to create campaigns and activations that appeal to this evolving form of hybrid consumption. The separation between brands and consumers is increasingly blurred, and brands are striving to deliver authentic experiences that enhance and complement, rather than replace or compete. Nowhere is this more apparent than with this summer's World Cup and Love Island.
Enhanced and integrated experiences
For anyone who's been watching the World Cup so far, Budweiser's 'Light Up the FIFA World Cup' campaign has been hard to miss with its beer delivery drones and colourful cups. Using sound-activated technology, the cups light up in response to cheering and clapping from the crowd – a creative way to both harness and celebrate the energy and euphoria generated throughout the tournament. As global marketing VP Brian Perkins says: "The World Cup is an opportunity to bring more people together than any other event in the world. It's a natural beer moment and a natural moment of celebration so it's our biggest opportunity to do our job."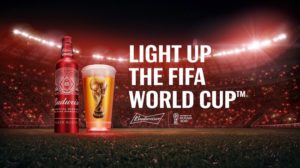 In keeping with the campaign, Budweiser is also launching the first sound-activated Snapchat lens which will similarly respond to cheers and claps from fans.
Using a different strategy to enhance the watching experience and bring people together, Spanish-American TV network Telemundo has created a VR app to allow fans to watch the games from multiple angles, including 180-degree and 360-degree content – essentially putting fans at the heart of the action to optimise their viewing experience.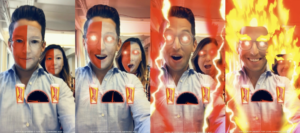 Budweiser sound-activated Snapchat lens
Unlikely partnerships
In addition to moving into VR, Telemundo has teamed up with BuzzFeed's digital food network Tasty to create watch party 'party packs' – with recipes, ingredients, and all other elements needed to host the perfect World Cup watch party.
Picking up on the cultural theme, Fox Sports has partnered with National Geographic to bring to life the host city itself, Russia – using features and video essays to highlight and tell the stories of Russian cities and sub-cultures. In doing so, they're hoping to tap into National Geographic's extensive reach – 22.8 million followers on Twitter, 44.8 million on Facebook, and 87 million on Instagram – to access and engage a new audience to watch the World Cup.
Fox partners with National Geographic
From 'spectators to creators'
In an attempt to better connect to younger consumers, Chinese smartphone brand Vivo has teamed up with BBDO Hong Kong to launch the "My Time, My Fifa World Cup" campaign. Providing fans with Vivo smartphones and pitch-side access, they invite consumers to capture and share exclusive content, while simultaneously celebrating the core features of the Vivo phones: the camera and music capabilities. In this way, they're able to authentically support their brand world, while enabling and facilitating consumers to embrace their creative side and become authors of their own stories – thus creating moments that are both memorable and personal.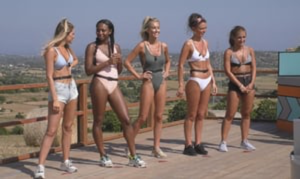 A few members of the Love Island cast 
But World Cup isn't the only event grabbing consumers' and brands' attention. Tapping into the success and passion for reality TV show Love Island, High-street fashion brand Missguided manages to achieve all three above trends by opening up a direct line between their products and their consumers. Anyone who has watched the show can vouch for how addictive and engaging it can be – the sun, the drama, the 'love' (it's ok, you can admit it). This year, the show has partnered with Missguided to style the contestants throughout the summer. This by itself provides great visibility for the brand, but Missguided have taken it one step further by integrating with the Love Island app so that viewers can shop the looks they see in real-time – as well as have the chance to see how the clothes look and wear in real life (an opportunity you rarely get before making a purchase). This taps into our increasingly 'on-demand' culture, as well as capitalises on a moment when consumers are often already on their phones. Additionally, as fashion-partnerships expert Leanne Elliott-Young points out, it's a 'clever tactic to bypass the structures of influencer marketing, which we are beginning to trust less.' So all in all, the Guardian article points out, it's quite a smart move that will allow them to "capture the hearts – and now wallets – of fans everywhere."
The Human Experience (HX) learnings?
People are expecting more from brands, from the values they stand for to the content they create – and especially the consumer experience and engagement they deliver. In this always on, blurred world, consumers have ever increasing power to choose when / how / where / with whom they engage with. They want to see and experience things that are interesting and different, but ultimately real – things that fit seamlessly and easily into their lives. Because when consumers that have much control, it's ever more imperative to be true to yourself and true to them.