Creativity is fragile, complex and the life-blood of marketing.
Are you researching it correctly?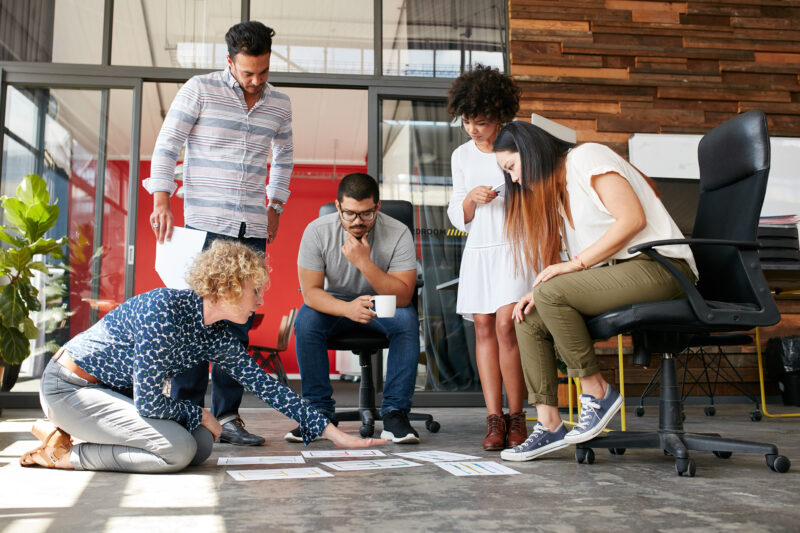 Our 5 key principles for creative exploration are the result of 25 years of experience and a belief that consumer insight should be used to enable creativity, not hinder it:
1. Nurture Creative Sparks: Ideas are fragile. It's easy for research to spot flaws, but this is ultimately limited in value – our skill instead lies in understanding the intent of the work and then identifying what has potential. Ultimately helping uncover avenues to maximise the positive impact of the creative.
2. Reveal the Human Truth: Creative is most engaging and relevant when it speaks to us as humans, not just consumers. Our expertise in human behavior, motivations, and emotions helps us reveal what connects with people on a deeper level.
3. Context is Crucial: A 'Focus group' is never the setting in which your creative will be consumed! We strive to recreate more natural reactions – favoring individual perspectives over groupthink – to ground our understanding in a real-world context.
4. Prioritise Emotion: It's not just about what people think, but how they feel. By prioritising raw, emotional responses from consumers more then over-analyzed interpretations, we spot the routes that can trigger real engagement, brand recall and cultural resonance
5. Transformative Insights: Distinguishing between strategy, idea, and execution is critical. We craft razor-sharp, actionable insights that speak to these different elements to empower our clients and creative partners to deliver award-winning campaigns.
HARNESSING CONSUMERS TO TAKE COMMS FROM GOOD TO GREAT
For Captain Morgan, we provided a clear understanding of the consumer drivers, barriers and tensions present to optimise both the creative platform and materials through further creative development. These learnings were instrumental for optimizing both campaign and brand communications moving forward.
PUTTING AEG IN THE HEARTS, MINDS AND KITCHENS OF EUROPE
We helped AEG with, a series of iterative creative sprints – uncovering key consumer learnings across Europe and working with Forsman to bring refinements to life with a renewed and clearly defined vision and strategy tonally, visually and verbally
A LAUNCH OF A LEADER
For Cadbury used an ethnographic style approach in the UK to get 'up close and personal' with both kids and parent to explore the appeal, comprehension, and fit of the creative communications with the overall campaign offering, but how that affects the perception of other leading Cadbury brands.
This insight was a key preliminary work for the launch of Cadbury Treasures – the UK's biggest snack NPD of the year
STANDING OUT TO THE WORLD CUP CROWD
We ensured Budweiser could deliver creative excellence during the latest FIFA World Cup. Using a mixed methodology across four markets (semiotic analysis, psychology review, expert interviews and online communities) to uncover key macro insight territories which we then refined over a series of sprints to finish with a powerful creative toolkit to direct, inform and inspire.