In the spirit of things – 4 emerging trends from Imbibe 2018
16th July 2018
| 3 minute read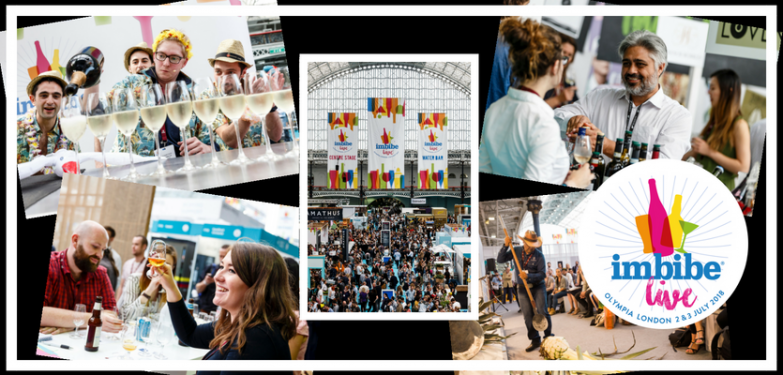 It has been well documented that people are drinking less, both in the amount consumed per session but also as a weekly total. Yet, testament to its ability to innovate, the spirit sector continues to prosper. The market is more diverse than ever, with global spirit sales estimated to grow by 4.3% in 2018 – surpassing every other alcoholic drink category.
Recently we made our annual pilgrimage to Imbibe Live, Europe's largest on-trade drinks exhibition, to explore the trends shaping the industry. Below we have outlined our four areas to watch for the rest of 2018 and beyond.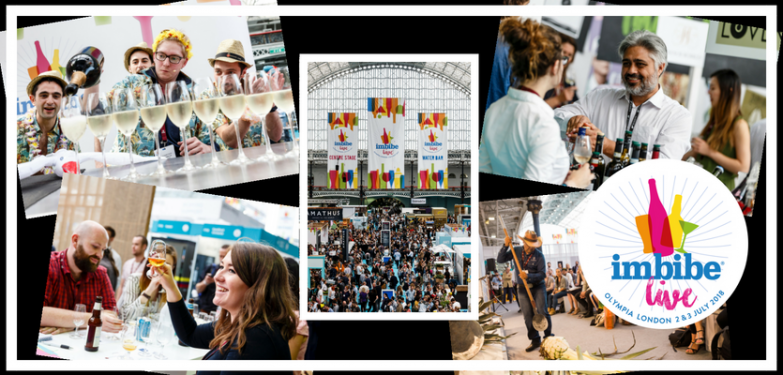 1) ZERO = HERO
With reducing alcohol consumption on everyone's mind, non-alcholic offerings continue to innovate. With the door thrown open by Seedlip and a foundation of consumer education already established, larger players are increasingly looking to this space for NPD.
Most recently Pernod Ricard announced the purchase of Ceder's non-alcoholic spirit from its husband and wife founders while Diageo is offering a £10,000 fund for zero alcohol start-ups. Similarly, London based Borough Wines new 'gin' Labdanum, appears to be going from strength to strength, offering an aromatic and complex profile, without the hangover.
For the more independent drinker Borrago takes it one step further with their #47 Paloma blend offering a naturally delicious grown-up drink, with no alcohol, sugar or calories. While, Sea Arch takes inspiration from its coastal surroundings to deliver a flavour that is bright, fresh and full of flavour. With all this innovation 2018 is certain to see a hive of activity in this space.
2) SAVOURY MOMENTS
As excessive drinking declines and the impact of the recent sugar tax starts to bite, gone are the days of ultra-sweet cocktails designed to mask the acholic content. As a result, consumer pallets are searching for more flavourful drinks better suited to slower consumption. This, in turn, gives rise to more complex savoury flavours.
Tequila and Mezcal are both rapidly gaining popularity, with El Camino Del Pensador Mezcal our one to watch. The mixer category has similarly adapted to savoury preferences with Fever-tree's cucumber tonic water and Schweppes 1783 Salty Lemon tonic water both proving hugely popular.
This, combined with the increasing share and complexity of tonic syrups such as Honey Sour by 3 / 4 oz makes for an innovative year of 'to be savoured' cocktail flavours.
3) VERMOUTH RISING
Another spill-out of falling alcohol consumption is the rising popularity of lower ABV options over harder spirits. Vermouth is leading the charge; it is forecast to grow at a CAGR of more than 3% until 2021 becoming more than a mere cocktail ingredient.
Notables include Bodegas Lusta turning their vast experience to Vermut Lusta based on two sherry wines selected by its enologist, Manuel Lozano. This side of the channel, Albourne Estate combines 40 botanicals into a semi-dry vermouth to capitalise on the growth of vermouth-specialist bars in London.
Whether taken neat, with tonic, or in a classic Negroni, there is no doubt that the wonderfully bitter flavours of Vermouth will leave their mark in 2019!
4) LONG LIVE THE ABC&T
Britons set a new record, buying 47 million bottles of Gin in 2017– the peak of a seemingly unstoppable march over the last 5 years. The craft revolution has carried the category into a premium space, pushing new boundaries for provenance as we noted in 2015. Gin innovation (Ginnovation?!) has also explored exotic new flavours and colours, with over 100 brands now available in the UK.
While it will be interesting to see what the category does next, here at BG we see the big innovations happening in other categories. One area that continues to see huge progression off the back of the G&T craze is the broader spirit + tonic category.
The complex flavours of Mezcal and Vermouth both build on the trends highlighted by offering fantastic partners to premium tonic. Similarly, the 200-year-old secret recipe of Lanique throws its hat into the ring as a great alternative. Overall, as premium tonic continues to innovate at an impressive rate, it is exciting to see the wider world of spirits explore the new flavour potentials in the next year.
That concludes our areas to watch in the spirits industry, thanks to all our friends at imbibe for another insightful day. if you want more information on how Brand Genetics can help you find the future of your business more information can be found at www.brandgenetics.preview.uk.com.