The Future of Luxury – A Radical Redefinition
25th June 2018
| 3 minute read

Last month, we were lucky enough to snag tickets to Selfridges' sold-out event 'The Flipside' – a multi-sensory exhibition featuring 8 unique installations, each showcasing a different artistic and creatively challenging interpretation of 'radical' luxury.  Unlike the traditional and obvious associations of 'high quality' or 'expensive', each 'world' displayed artistic and out-of-the-box perceptions of luxury in the future, reflecting and uncovering the truths of the evolving socio-economic landscape we currently live in:
Luxury as Time Importance
The first installation featured a range of large, circular mirrors scattered at varying angles from each other, designed to create the distorted disillusion that the mirrors were facing towards you, but highlighting the reality of each individuals' unique place and time within a single moment. Behind each of these mirrors were lines of poetry, honouring the words of American author, Henry Van Dyke, who is most famously known for his quotation; The Time:
"Time is too slow for those who wait, too swift for those who fear, too long for those who grieve, too short for those who rejoice, but for those who love, time is eternity"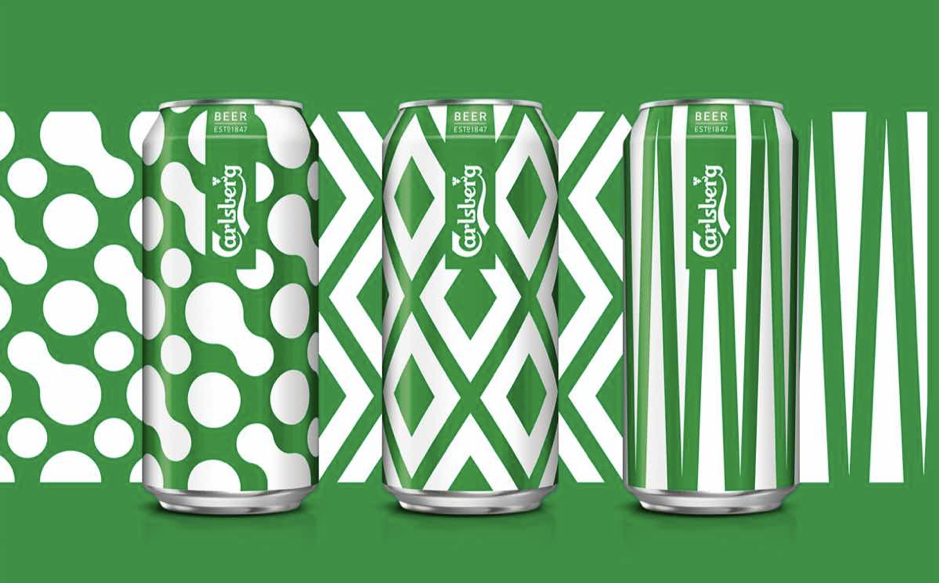 Luxury as Personalisation
By combining sounds, smells and textures into 3 unique curations, famed mixologist Mr Lyan presented us with the luxury of personalization – using real-life objects to tap into an individual's mood and subconscious preferences. Visitors were encouraged to choose their favourite curation, answer a few corresponding preferences, and enjoy a tailored 'drink' (via edible rice paper soaked in 1 of 3 cocktails), all based on their stall selections and expressed emotions.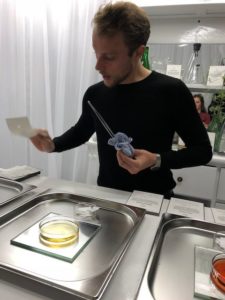 Luxury as Fashion
Known for his theatrical runway presentations and disruptive designs, Thom Browne presented the idea of radical luxury through fashion inspired by magical creatures such as unicorns and mermaids, with his unusual display of models designed to look like they reside inside of a music box, adding to the installation's mystical effect.
Luxury as Scarcity (of natural resources)
When you take away something essential, it suddenly becomes scarce and therefore increases in value; this was the philosophy that inspired the definition of luxury for Byredo, the brand famous for combining the rarest ingredients around the world to craft its valuable fragrances. Byredo depicted luxury by stacking bottles of fresh spring water collected from countries around the world, but of course with a radical twist, as each bottle label included an expiration date. This highlighted the scary truth, that even simple things we take for granted today, like water, can become a luxury when supply is restricted.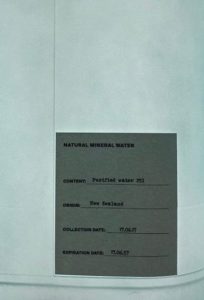 Luxury as the infusion of nature and technology
By intertwining vines with components of old technology, Loewe – a Spanish fashion and accessories brand inspired by styles from the 1950's to 1970's – portrayed radical luxury as handcrafted combinations of nature and technology, emphasising the intrinsic value that vintage technology holds and the premium nature of hand-made creations.
Luxury as Escape
Gareth Pugh's perception of radical luxury involved the idea of being able to temporarily 'escape' from the complexities of the world to relax and reflect. The young fashion designer, best known for his unusually shaped inflatable clothing, used large projector screens surrounded by black coloured sand – an unconventional 'flipside' of normal sand – to play videos of his own personal escape: the beach near where he grew up. Using the sounds of birds and gushing waves, Pugh re-created the soothing and 'luxurious' nature of being far from the everyday and close to the sea, with a twist.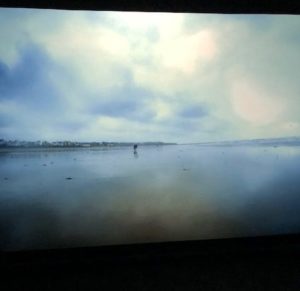 Luxury as Travel
Louis Vuitton's radical display of outer space was used to highlight the potential for future travel to distant planets, with the brands' iconic bags conveniently placed on the surface of different planets, stressing the designer's appreciation of luxury being an experience – it's about traveling to new places and times, even celestial!
Luxury as Time Perception
The last display at the event also emphasised the importance of time. By standing in the centre of the Selfridges Shadow Dial, you watch the floor as your own shadow revolves around you to become the hands of a rapidly ticking clock. This display emphasised how every individual has their own unique perception of time, and that as we become busier, occupied individuals, having time has become the ultimate luxury. This final installation almost brought the entire exhibition full circle and left a lasting thought to ponder on.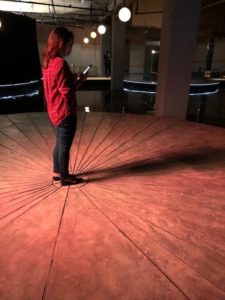 Despite being radical, hypothetical scenarios, The Flipside left us with 8 novel and innovative interpretations of 'luxury' to consider, and proved that luxury is a complex concept with numerous interpretations; ranging from simple to extravagant.  Given that trends, human behaviours and resources evolve over time, this creates the need for brands to continuously re-assess the changing nature of what is deemed 'luxury', and not confine themselves to the norm or a single definition in order to uncover new avenues in the luxury market.  As the world we live in continues to change and new opportunities are revealed, who knows where the world of luxury is headed?