WHAT'S HOT IN DRINKS? THE 5 KEY TRENDS FROM IMBIBE
7th July 2017
| 3 minute read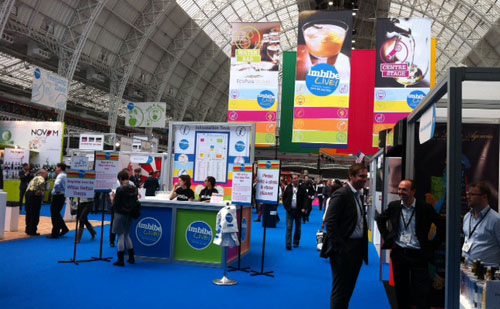 As is traditional, Brand Genetics once again spent the day at Imbibe, the must-see trade show for anyone in the world of alcoholic drinks. After spending time with brands both big and small, all hoping to revolutionise the world of drinks, we have distilled five key trends which are set to define the future of alcohol for 2018 and beyond.
1. Crazy About Coffee
We have entered the golden age of cold brew coffee. No longer the preserve of the hipster, it can now be found in every high-street café. Therefore, it comes as no surprise that coffee is dominating the alcohol space once more.
Some brands of note:
Mr Black: The cold pressed process has given coffee liqueur a modern update. Incidentally Mr Black is running London's first ever Expresso Martini Festival later this summer
Conker Cold Brew: Famous for their Dorset gin, Conker have turned their attention to creating a smooth and sweet coffee liqueur through a roasting and cold brew method
Faith & Sons: Have produced the first coffee gin, which uses green coffee beans. They credit the cold brew process with keeping the integrity of both the gin and coffee flavours distinct
2.Smoke Signals
Recently, cocktails and spirit mixers have been leaning towards a bitter rather than sweet profile. However, if this year's Imbibe is anything to go by, a new generation of smoky flavours are about to dominate consumers taste buds.
Ones to watch:
Mezcal Amores: Mezcal is having a moment with its smoky character driving increased popularity and Amores' heros agave claiming no additives or chemicals
Gin Bordiga Smoke: Was made accidentally when the gin masters juniper berries were left by an oven; this gin is the first of its kind, and is all set to shake up the G&T world
Fever Tree Smoked Ginger Ale: Is a unique mixer set to hit the market this year that is perfect for whisky and rum pairings, adding new layers of flavour without bringing any acidity
3.Japanese Joy
With sake sales rocketing, this traditional Japanese drink is being embraced and reimagined, with distillers innovating new servings to modernise this distinctive drink. Japan is also exporting distinctive beers and spirits and even the established London gin scene is looking to Japan for inspiration.
Here is what caught our attention:
Mizubasho: Takes inspiration from Champagne as the world's first sake fermented in bottle – perfect for celebratory moments that require something different
Coedo Beer: A range of Japanese brewed beers; the whole range presents craft cues and a great back story but it was the Japanese sweet potato variant which really caught our eye and got the whole team talking
Kuro Gin: Is a Japanese inspired gin which launched at Imbibe this year. With silver birch bark, spruce needles and bamboo-activated charcoal botanicals – this is a gin but not as you know it!
4.Brash Yet Brilliant
Bars are busy places, and we all know packaging is key to having a competitive edge. Coincidently the Imbibe showcase space is just (if not more) crowded and therefore packaging which caught our attention here won't only stand out, but will scream out on the shelf!
Here is what caught our attention:
Firebox Mythical Spirits: Unicorn Tears gin and Phoneix Tears rum bring a playful side to the craft spirits categories. Infused with edible glitter and featuring millennial-friendly graphics, it is hard not to find these spirits magical
Medea Vodka: Medea bottles allow consumers to program in a flashing message. Gimmicky, maybe? Attention grabbing, absolutely!
Before Gin: In the style of Ace and Bottega packaging, this copper bottle turns heads and cues up a wonderfully premium gin genever – the godfather of gin!
5.Drink Enhancers
Whilst every spirt and tonic brand is chasing the perfect simplicity of spirit & mixer, some brands are looking outside the glass to shake up our simplest of drinks. From alcoholic perfume to cocktail vape experiences, niche brands are set to enhance both our alcoholic and our soft drinks for good!
Key brands to watch:
Bordiga 1888's: Is a cocktail perfume which focuses on aroma to change drinks profiles. The aroma sprays include a Szechwan pepper and lavender variant…
Bitter Union: Wants people to re-think their drink by adding layered bitters (such as lemon, hops and herbs) to either their soft or alcoholic drinks
Vype: Are pioneering cocktail vape pairs, to create a holistic drinking and vaping experience
Many thanks, Imbibe – once more, an inspirational glimpse into future insight and innovation… and we'll all drink to that!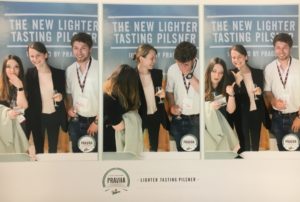 Co-written by Ben Preston and Joella Vera Brill